Bring Your Own Token To Replace The Traditional Smartcards For Strong Authentication And Signing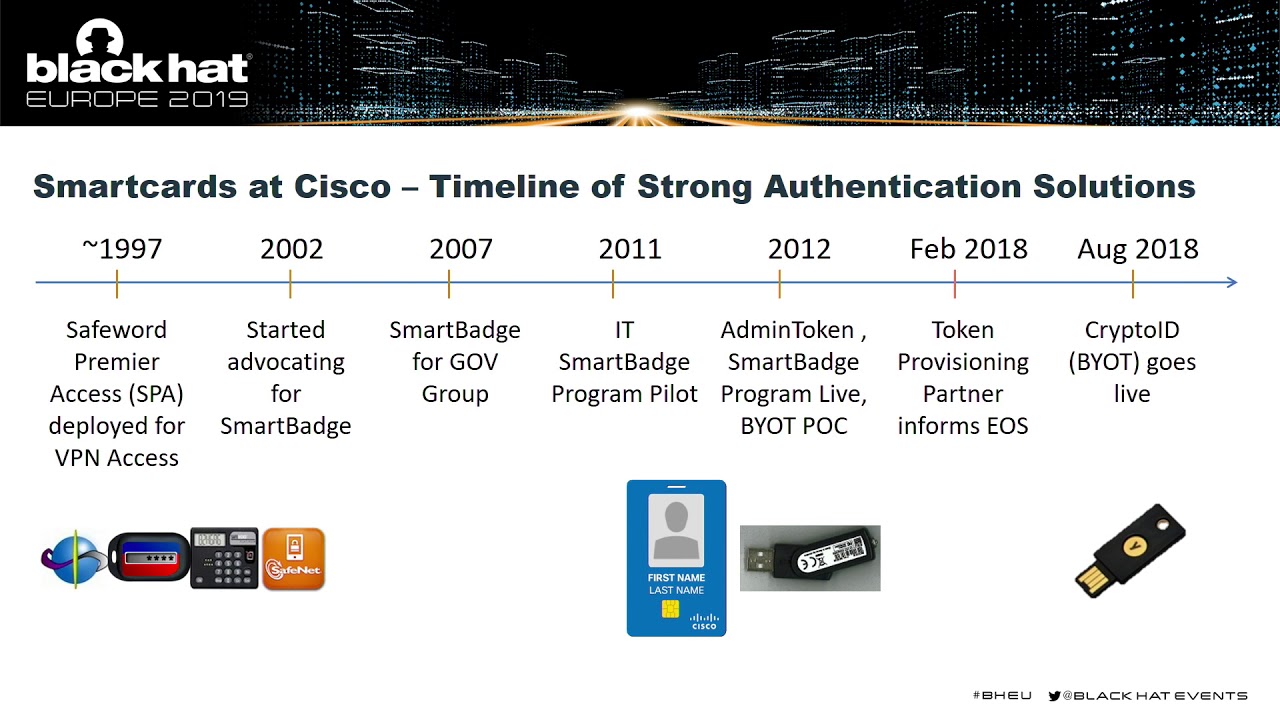 This whitepaper describes the solution implemented at Cisco, to replace the traditional hybrid smartcards with Bring Your Own Token (BYOT) model, to overcome the limitations and challenges with the traditional smartcard solutions. The solution enables users to bring their own USB tokens that are compatible with Personal Identity Verification (PIV) and Chip Card Interface Device (CCID) standards, to self-provision the digital identities needed to enable strong authentication, signing and other cryptographic functions.

By Karthik Ramasamy and Eric Hampshire

Full Abstract & Presentation Materials: https://www.blackhat.com/eu-19/briefi...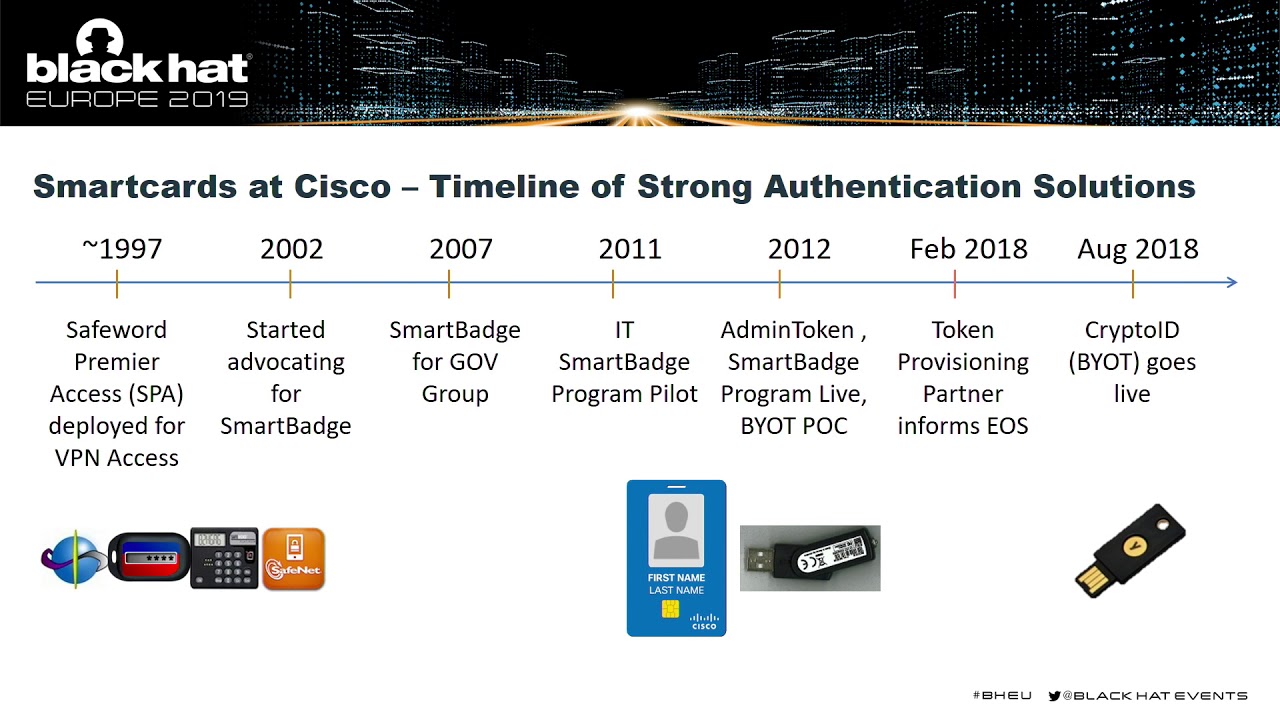 Bring Your Own Token To Replace The Traditional Smartcards For Strong Authentication And Signing
Reviewed by
Anonymous
on
March 18, 2020
Rating: