GDPArrrrr: Using Privacy Laws To Steal Identities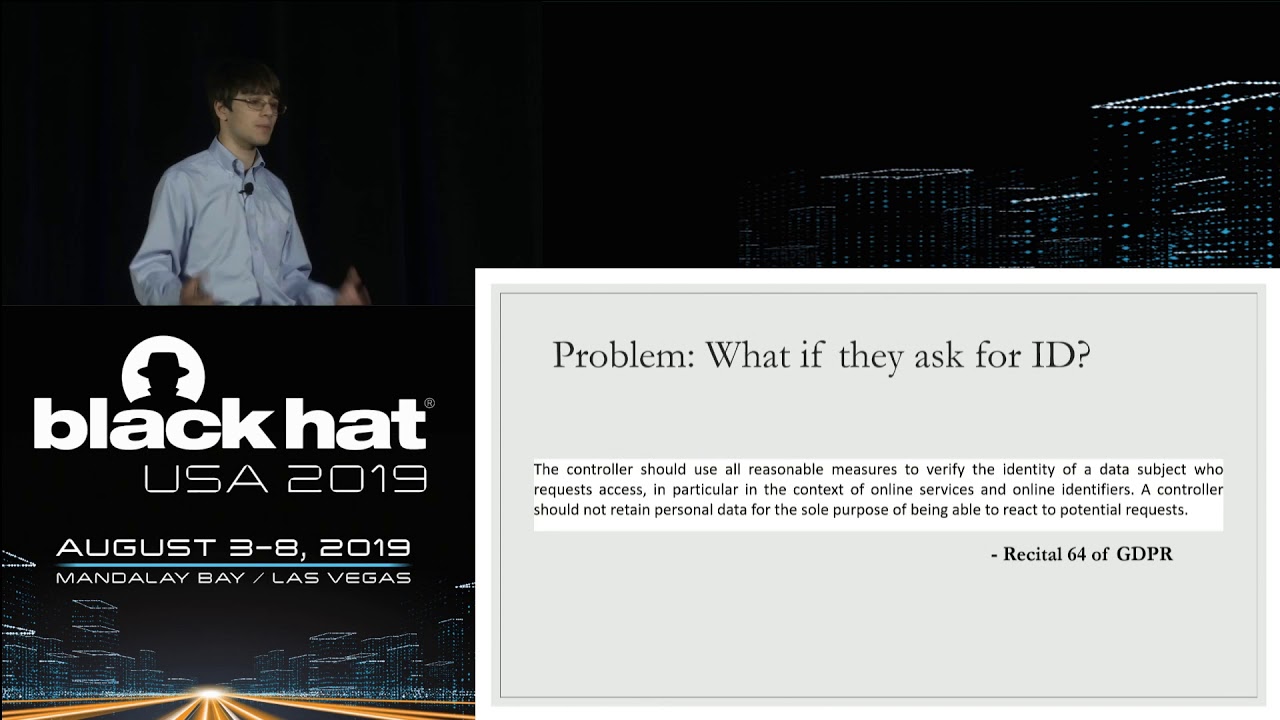 By James Pavur

On May 25, 2018 the European Union's General Data Protection Regulation (GDPR) came into effect, bringing with it the most expansive governmental effort to regulate data security and privacy to date. Among the GDPR's many provisions is the "Right of Access," which states that individuals have the right to access their personal data. This provision can be easily abused by social engineers to steal sensitive information that does not belong to them.

Full Abstract & Presentation Materials: https://www.blackhat.com/us-19/briefi...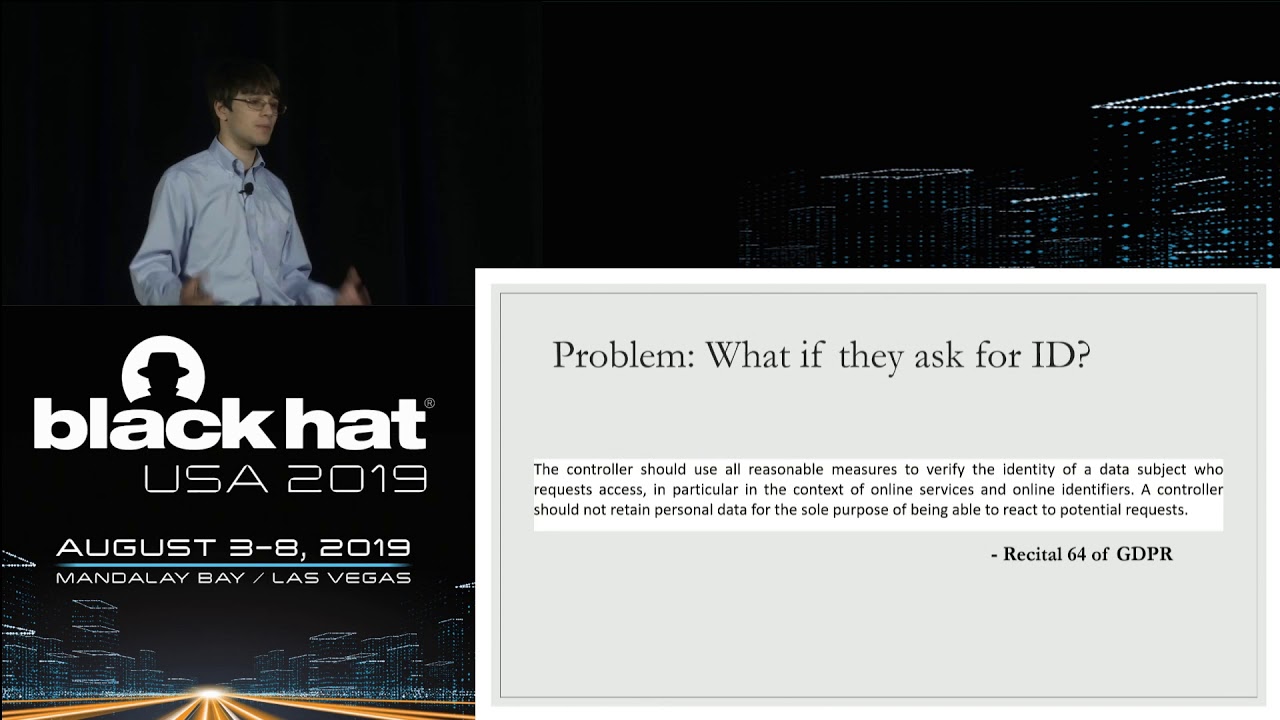 GDPArrrrr: Using Privacy Laws To Steal Identities
Reviewed by
Anonymous
on
September 23, 2019
Rating: