AppSecCali 2019 Welcome Address - Richard Greenberg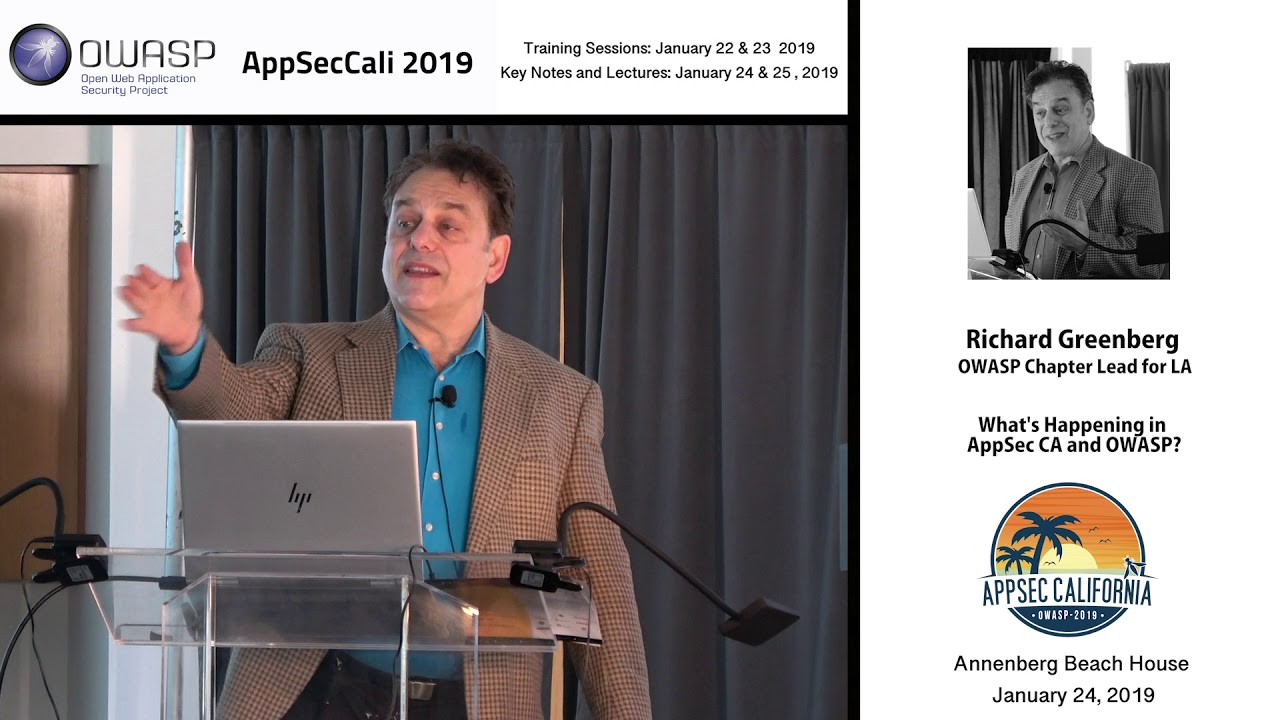 What's happening in AppSecCali and OWASP?

1.OWASP's GLOBAL TASK FORCE at APPSEC CALI 2019
2.WHO's WHO in APPSEC CALI and OWASP?
3.APPSEC CALI & OWASP--GLOBETROTTERS AND INNOVATORS

Richard Greenberg, an OWASP pioneer and President of the LA Chapter, and Global Board of Directors, introduces some its current global task force in charge of setting global standards for application security. Martin Knobloch, Chair; Owen Pendlebury, Vice Chair; Sherif Mansour, Treasurer; Ofer Maor, Secretary; Chenxi Wang, Ph.D., Member-at-Large; and Gary Robinson, Member-at-Large; have come to serve their first annual meeting at AppSec Cali 2019 from far reaches of the globe--Germany, Ireland, Israel, and the US. This year at AppSec Cali 2019, OWASP's Diamond sponsors were Dr. Fabian Yamaguchi, Chief Scientist at Shift Left, and Joe Gillespie at Netsparker. Greenberg is touted as saying, "I'm proud of our resume...we cater to the finest minds with the greatest knowledge and experience in the field."

-

Managed by the official OWASP Media Project https://www.owasp.org/index.php/OWASP...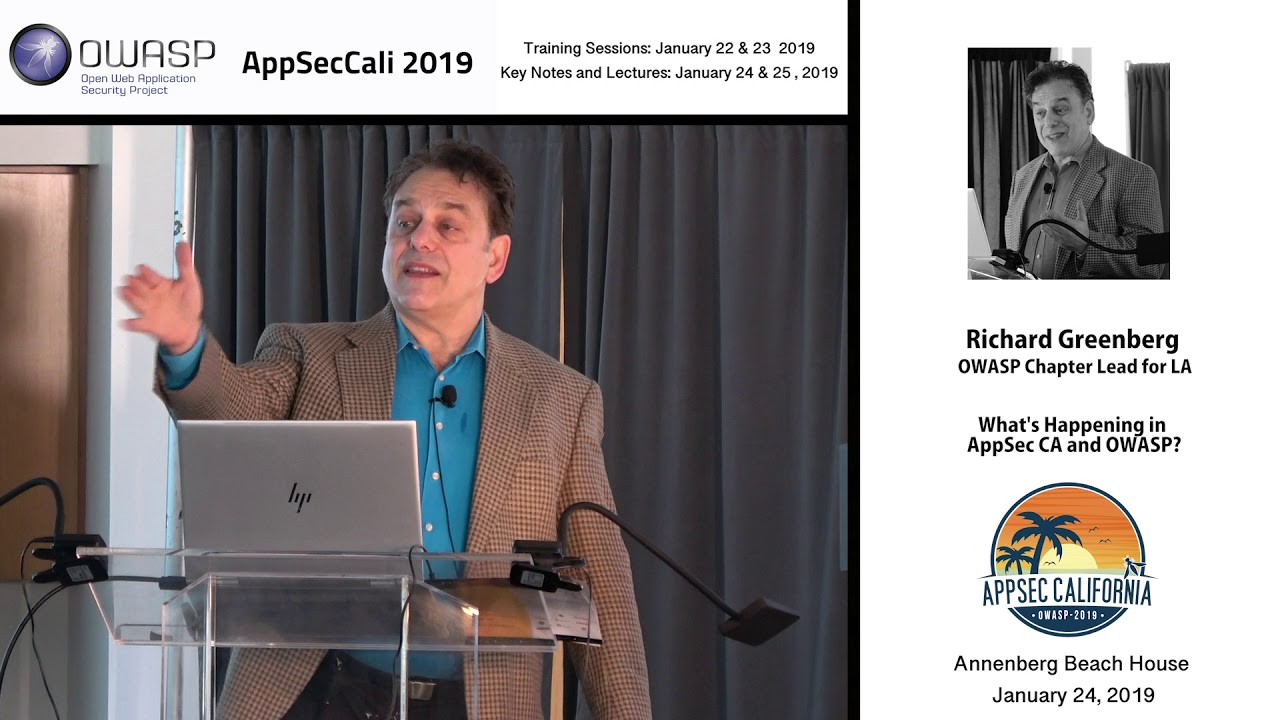 AppSecCali 2019 Welcome Address - Richard Greenberg
Reviewed by
Anonymous
on
March 29, 2019
Rating: