AppSecCali 2019 - Startup security: Starting a security program at a startup - Evan Johnson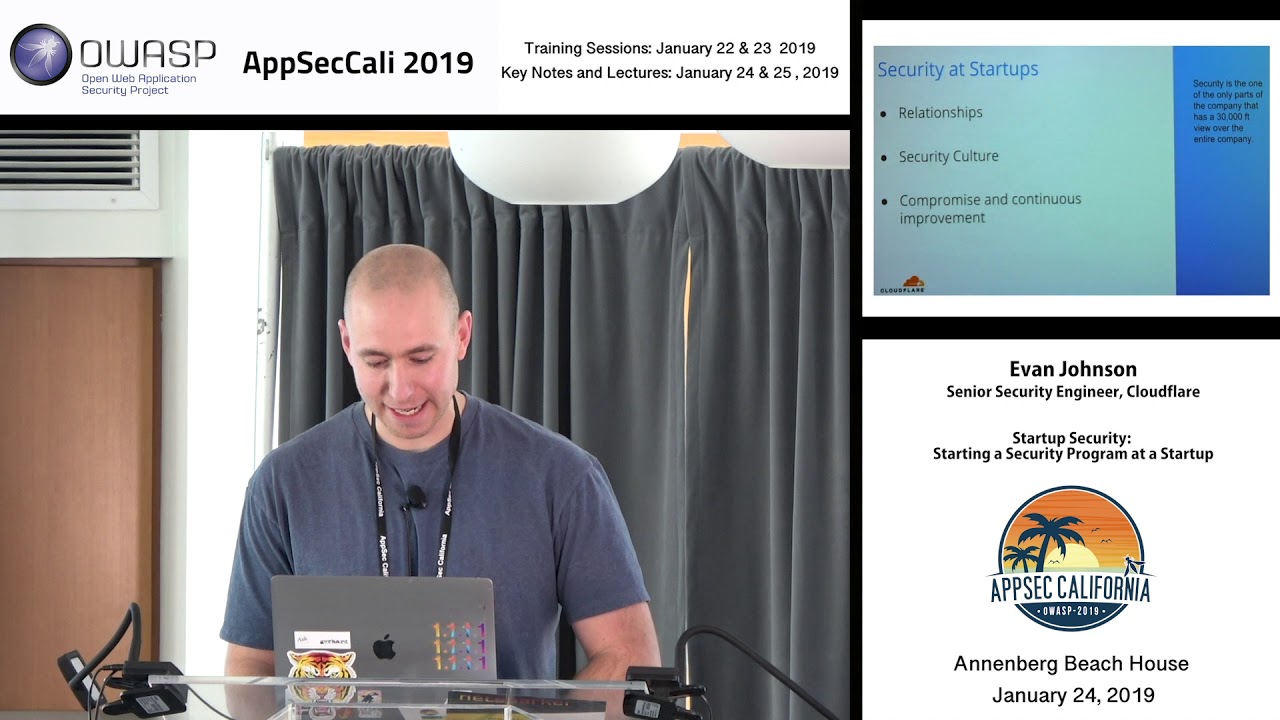 There's no blueprint for how to be successful at a small startup. Startups are quirky, ambiguous, and full of challenges and broken processes. Startups also have a high risk tolerance and rarely introduce security from the beginning. This talk will discuss different approaches to introducing security at a company, how to be successful as a security professional at a startup, and how to integrate your security team with the rest of the company.

Evan Johnson
Senior Security Engineer, Cloudflare
Evan Johnson is a member of the Product Security team at Cloudflare. He loves diet pepsi, chicken nuggets, and golang. No relation to the prolific Linkedin content producer, Mike Johnson.

-

Managed by the official OWASP Media Project https://www.owasp.org/index.php/OWASP...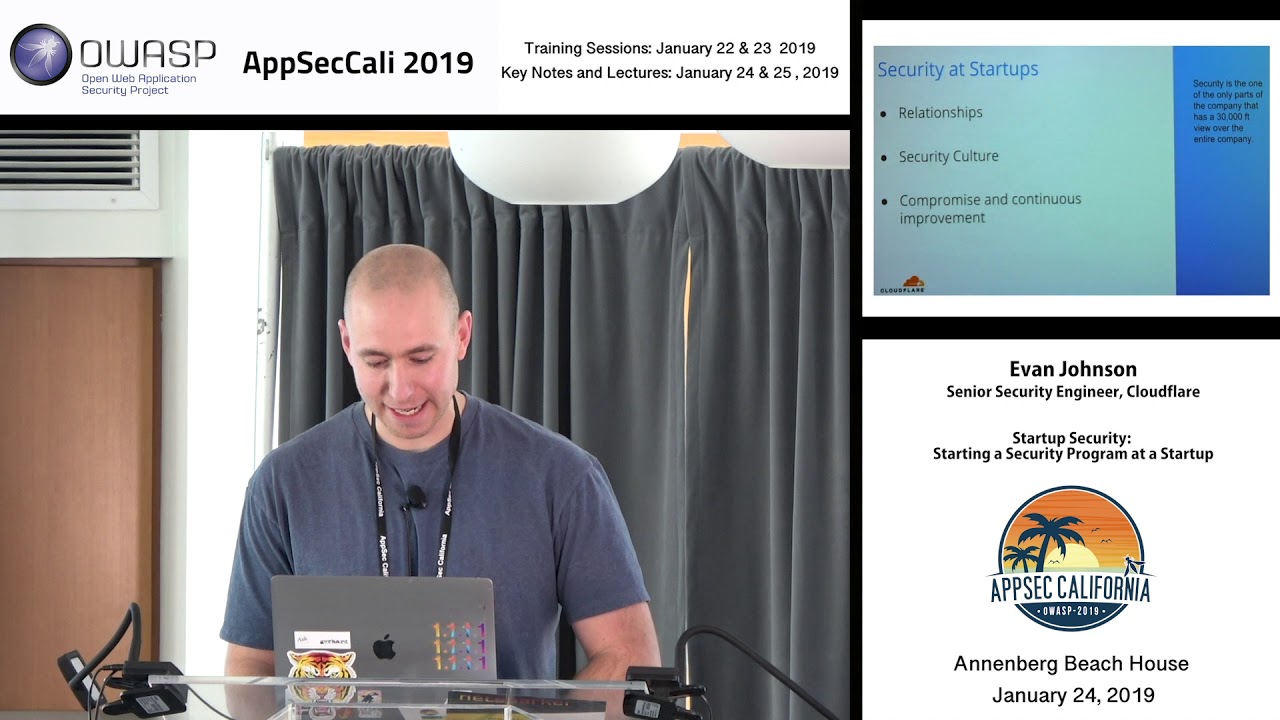 AppSecCali 2019 - Startup security: Starting a security program at a startup - Evan Johnson
Reviewed by
Unknown
on
March 15, 2019
Rating: