Adventures in Attacking Wind Farm Control Networks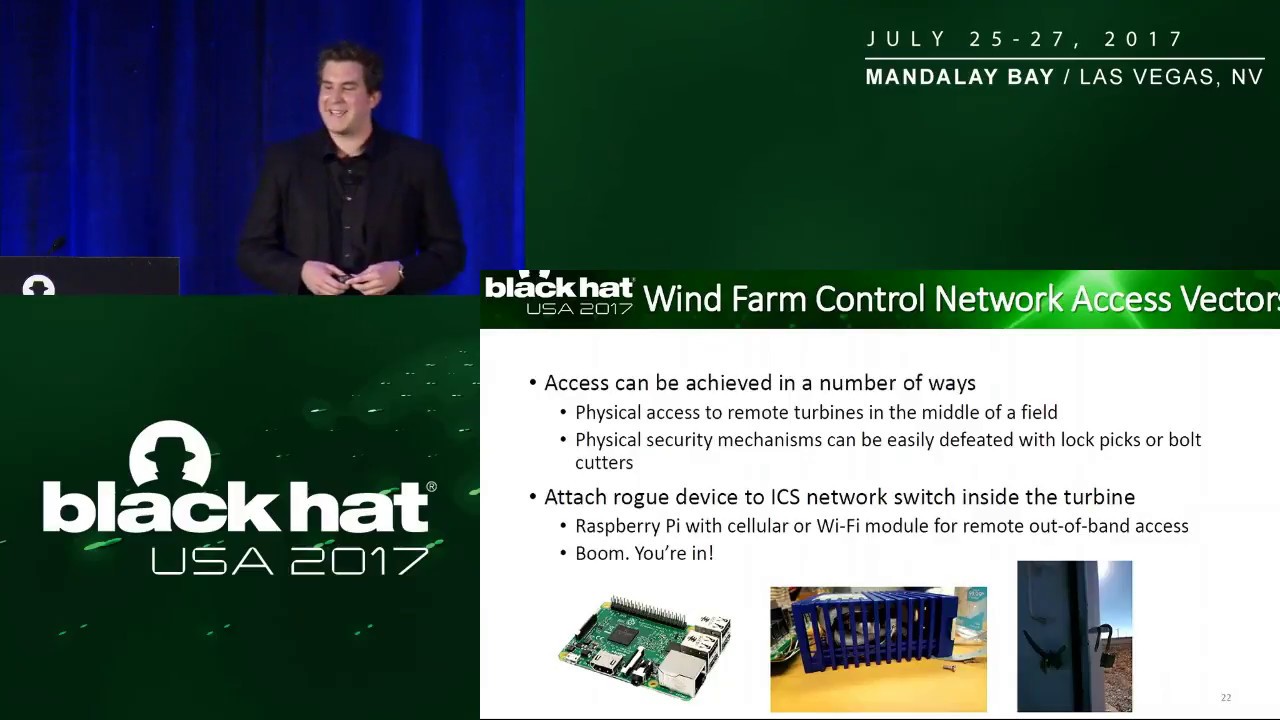 Wind farms are becoming a leading source for renewable energy. The increased reliance on wind energy makes wind farm control systems attractive targets for attackers. This talk explains how wind farm control networks work and how they can be attacked in order to negatively influence wind farm operations (e.g., wind turbine hijacking).

By Jason Staggs

Full Abstract & Presentation Materials:
https://www.blackhat.com/us-17/briefi...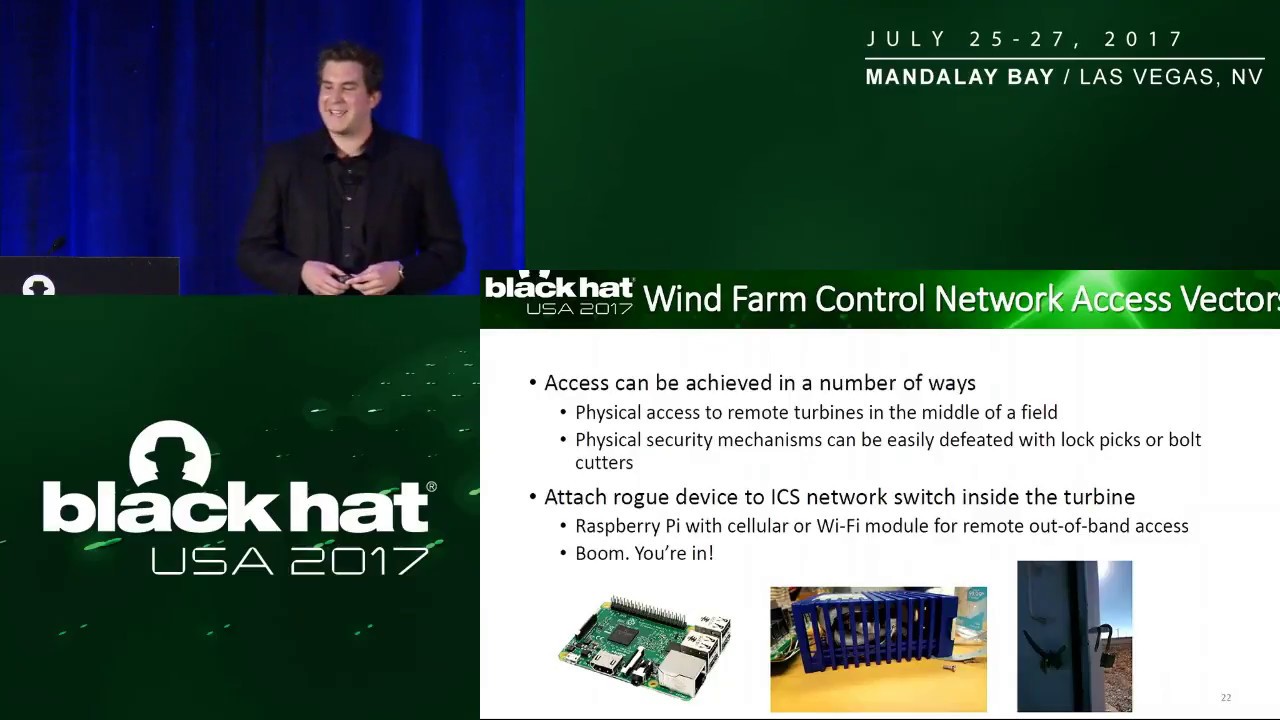 Adventures in Attacking Wind Farm Control Networks
Reviewed by
Anonymous
on
April 25, 2018
Rating: