Embedded Linux Booting Process (Multi-Stage Bootloaders, Kernel, Filesystem)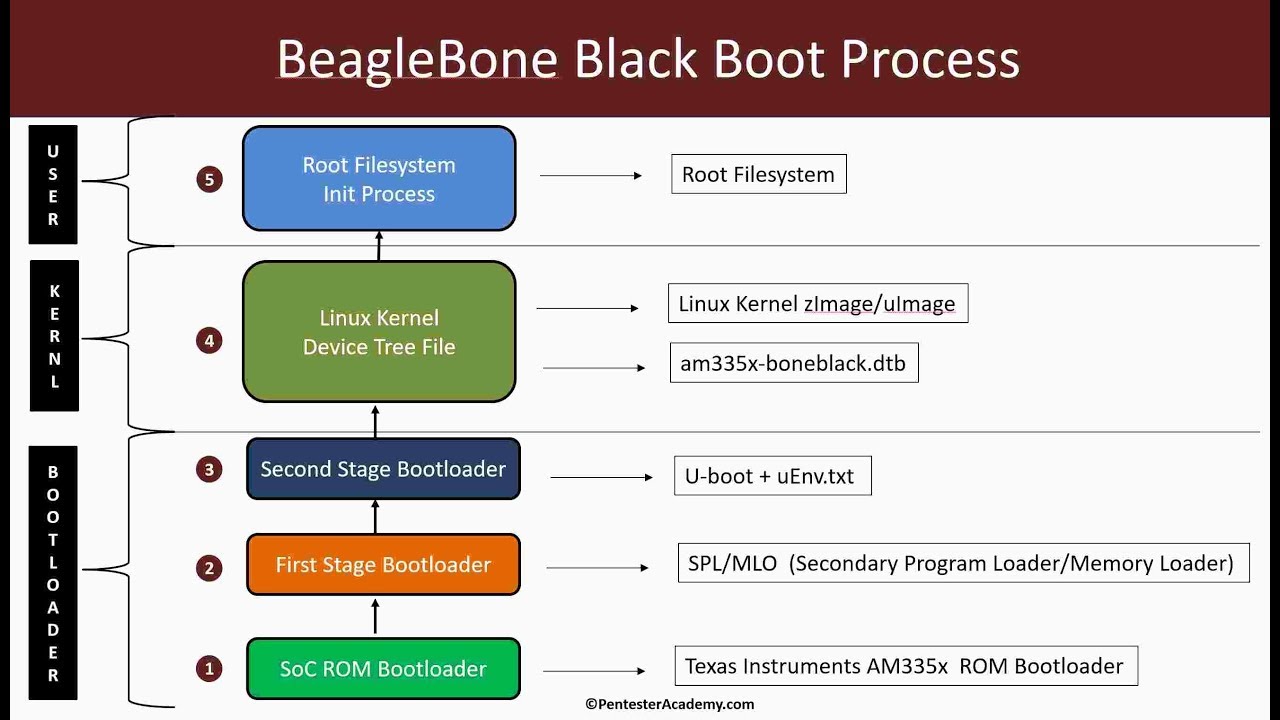 In this video, we will look at how the BeagleBone Black boots into an embedded Linux system. We will understand how the ROM Bootloader works for the AM335x SoC series, the first and second stage bootloaders (SPL/MLO and U-Boot) and how to load the kernel, device tree, filesystem and user space processes.

Full course on Pentester Academy: http://www.pentesteracademy.com/cours...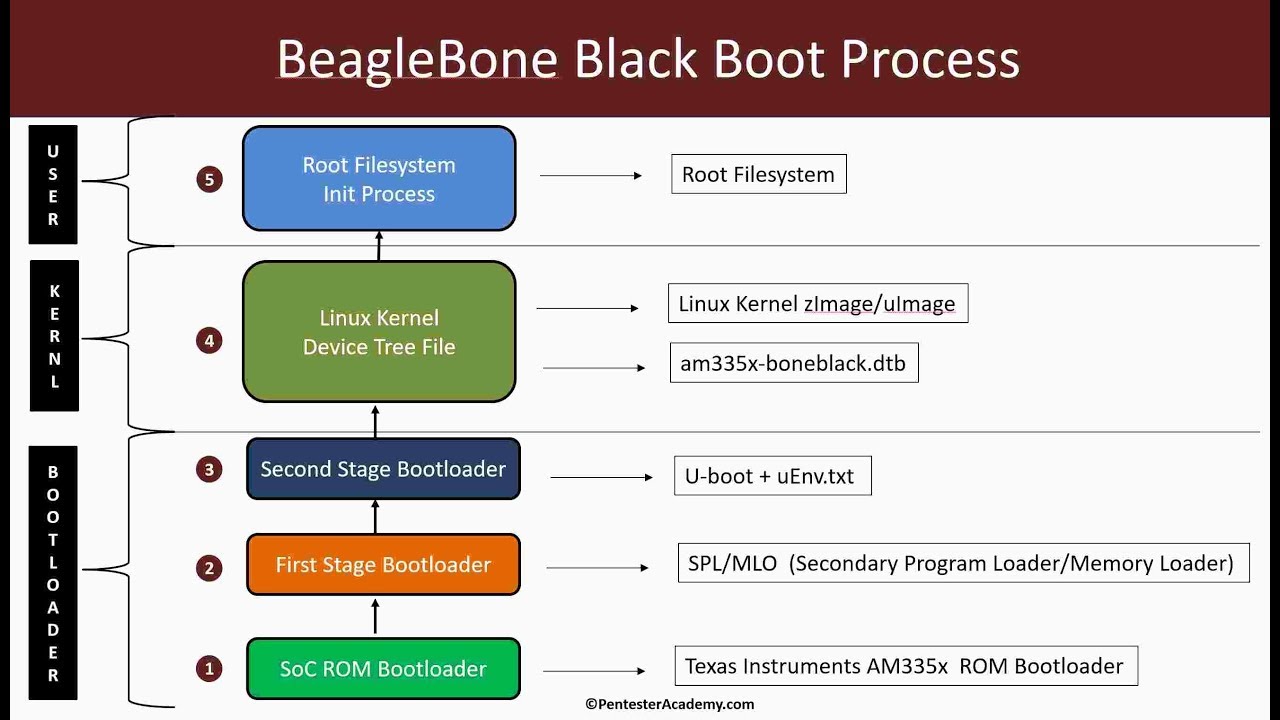 Embedded Linux Booting Process (Multi-Stage Bootloaders, Kernel, Filesystem)
Reviewed by
Unknown
on
March 08, 2018
Rating: