APPSEC Cali 2018 - Prevention as a Business Strategy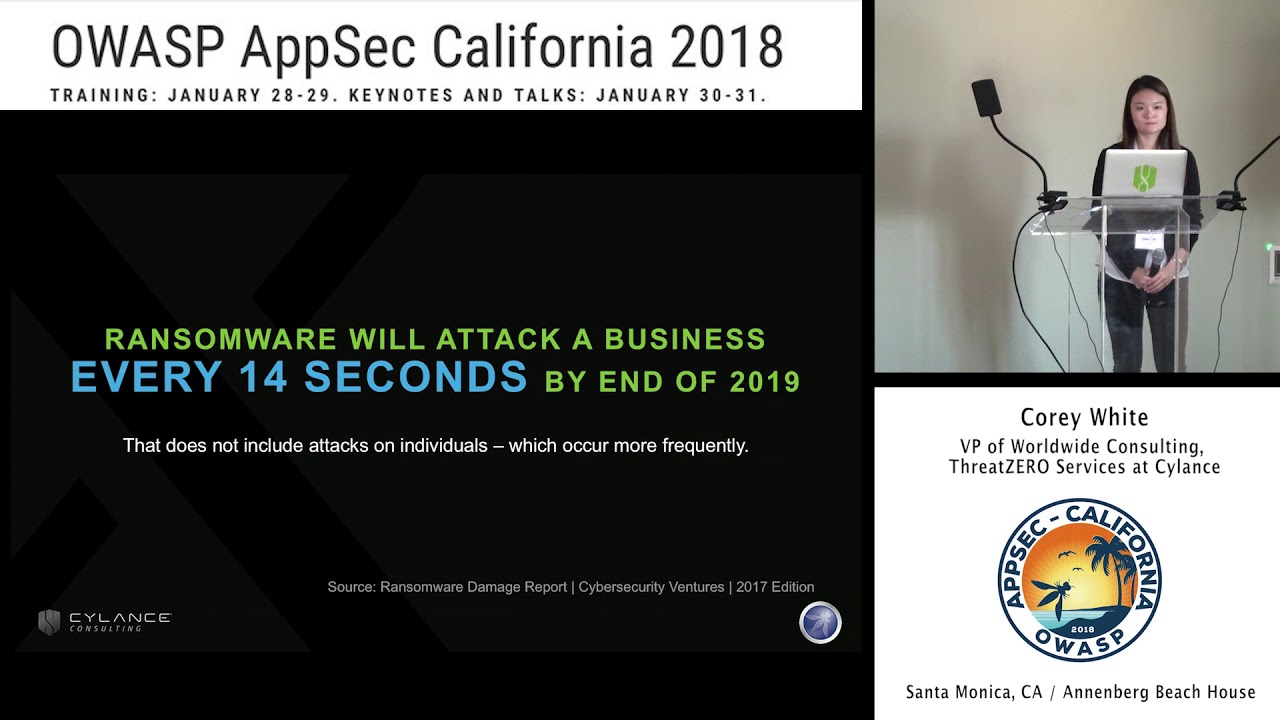 Abstract:
The world of cybersecurity has changed. Cybercriminals target organizations and unleash a torrent of malicious files and attacks that flood an enterprise until a breach occurs. Many businesses, whether small or large, have been infiltrated and employing traditional detect and respond solutions exposes these businesses to high risks and long-term costs. Risk management leaders need agile defenses that quickly adapt to the rapidly changing environment. Organizations can successfully use advances in automation, including artificial intelligence, machine learning, and big data to secure like never before, protecting against both known and unknown attacks. This shift to prevent and protect brings the strategic benefits of cybersecurity to every aspect of the organization.

by Corey White, Vice President of Worldwide Consulting at ThreatZERO Services in Cylance

Corey White serves as the Vice President of Worldwide Consulting and ThreatZERO Services at Cylance. He leads the strategic growth of prevention-based consulting services for both private and public sector organizations across the company's international locations. Cylance Consulting drives business outcomes for customers and partners through six practice areas led by distinguished experts in Industrial Control Systems, Red Team Services, Incident Containment and Forensics, IoT and Embedded Systems Security, ThreatZERO Services, and Training.

Managed by the official OWASP Media Project https://www.owasp.org/index.php/OWASP...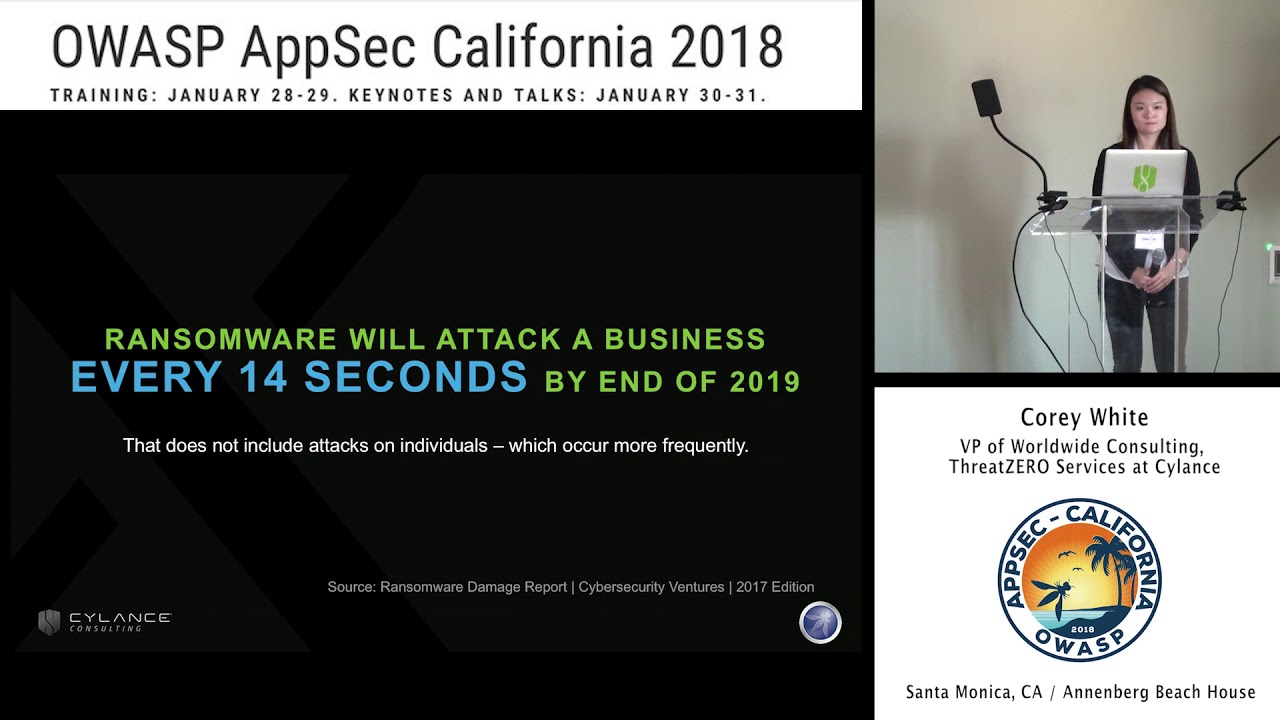 APPSEC Cali 2018 - Prevention as a Business Strategy
Reviewed by
Unknown
on
March 19, 2018
Rating: