APPSEC Cali 2018 - Hunter – Optimize your Pentesters Time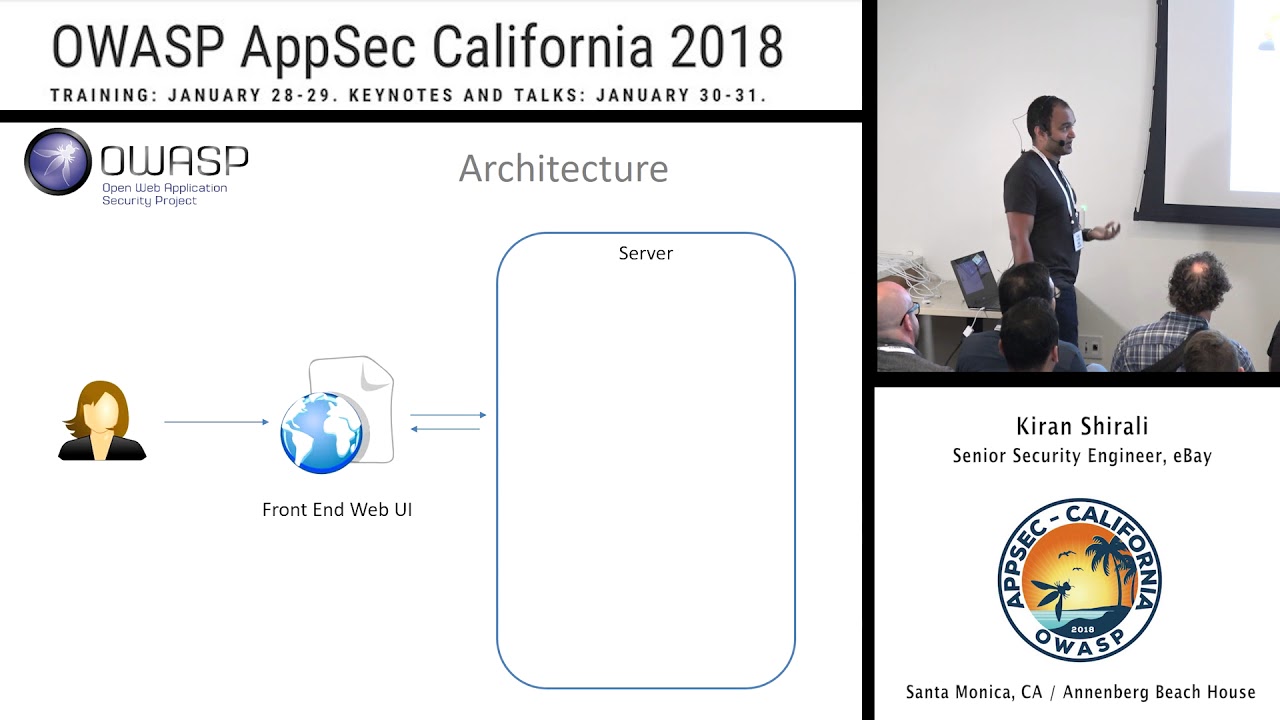 by Kiran Shirali, Senior Security Engineer of eBay

Abstract: Is your pentest report filled with low risk items? Are these projects that you pentest too short for a full-fledged secure SDLC process or are they third party systems that you have little control over? We at eBay had a similar problem wherein more than 25% of our pentesting resources used to get bogged down by these low risk items. We understand that it takes time to find, document and report these items (some which get entangled in a never ending remediation cycle).
So we built Hunter to help us get ahead of some of these time sinks. Hunter is a simple open source tool that grades any website or rest endpoint. It quickly checks for certain low risk items and provides the requester with a grade (A – F). You can use hunter as a precursor to your pentest. Non security product development managers don't understand security jargon, but they love to see a grade A on their product. The use of Hunter sits in between doing nothing before a pentest and a full-fledged secure SDLC process that might be an overkill.
This talk is about our journey of why we built Hunter and how we saved about 10 – 15% of our pentesting budget. This talk is aimed at managers and pentesters who want to optimize their team's resources and attendees will walk away with the knowledge of how they can leverage this open source tool.

Kiran Shirali is a Senior Security Engineer in eBay's blue team. Prior to joining the blue team, Kiran has worked on the Security Assessments Team (Red Team and Pentesting) and Application Security team at eBay. When he is not at work, he is at home souring the web finding security bugs and participating in bug bounties. When he is not in front of a computer, he loves to travel and experience new cultures.

Twitter Handle: @kiranshirali
LinkedIn Profile: https://www.linkedin.com/in/kiranshirali

Managed by the official OWASP Media Project https://www.owasp.org/index.php/OWASP...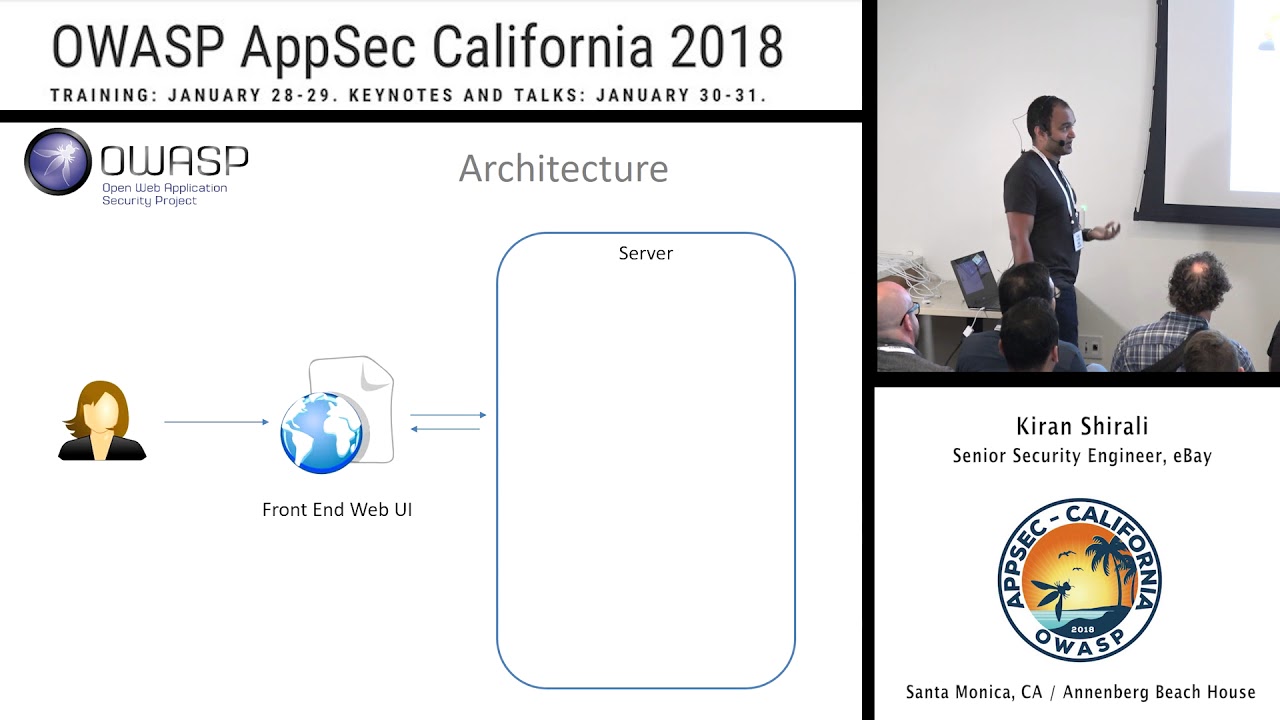 APPSEC Cali 2018 - Hunter – Optimize your Pentesters Time
Reviewed by
Unknown
on
March 19, 2018
Rating: