APPSEC Cali 2018 - European Vacation: Leveraging GDPR for Security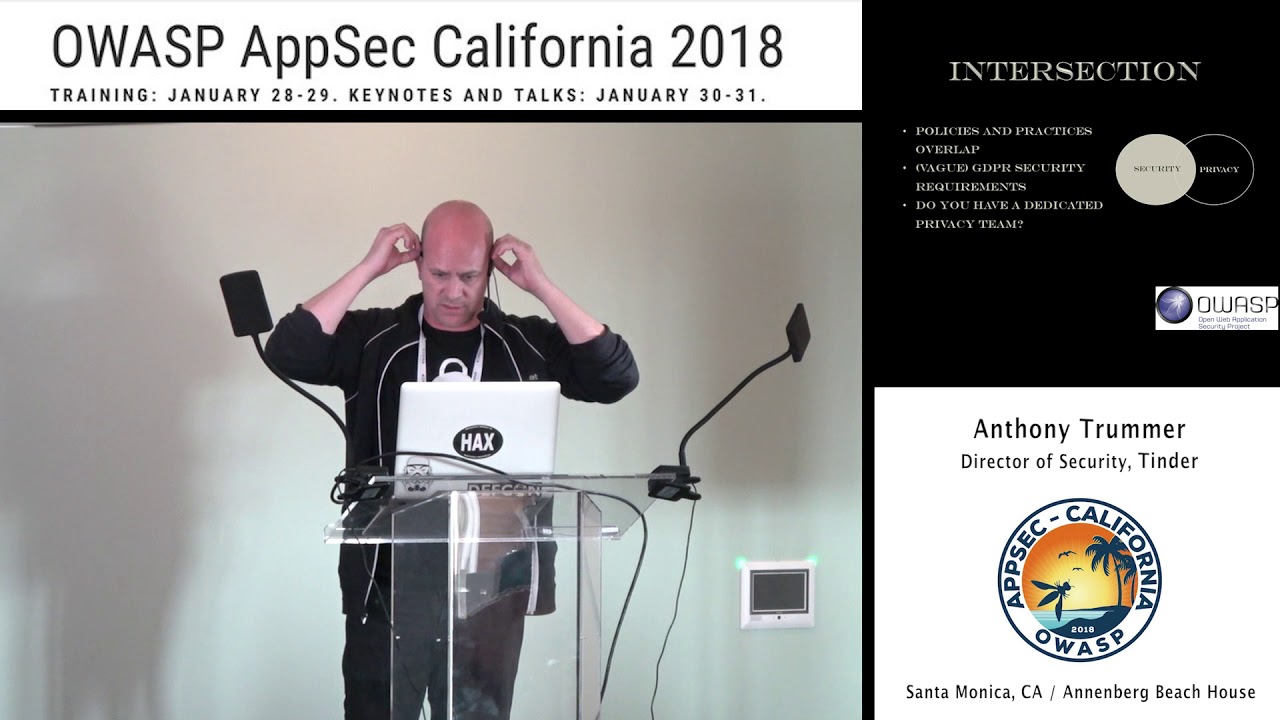 Abstract:
Our friends across the pond, love their privacy. Makes you wonder what they're up to, huh? While many organizations are dreading achieving and maintaining GDPR compliance, if approached properly, it can be a big win for the security of your applications. This presentation will cover how GDPR can be a driver for many security initiatives and how to automate much of the work.

About Anthony Trummer:

Tony has been working in the IT industry for nearly 20 years and has been focused on application security for the last 5 years. He is currently a penetration tester for LinkedIn, running point on their mobile security initiatives. Prior to LinkedIn, he has worked for Warner Bros Advanced Digital Services, IBM and AT&T;, among others and served 6 years in the U.S. Army Signal Corps. When he's not hacking, he enjoys thinking about astrophysics, travelling the world and has been known to dust his skateboard off from time-to-time.

Managed by the official OWASP Media Project https://www.owasp.org/index.php/OWASP...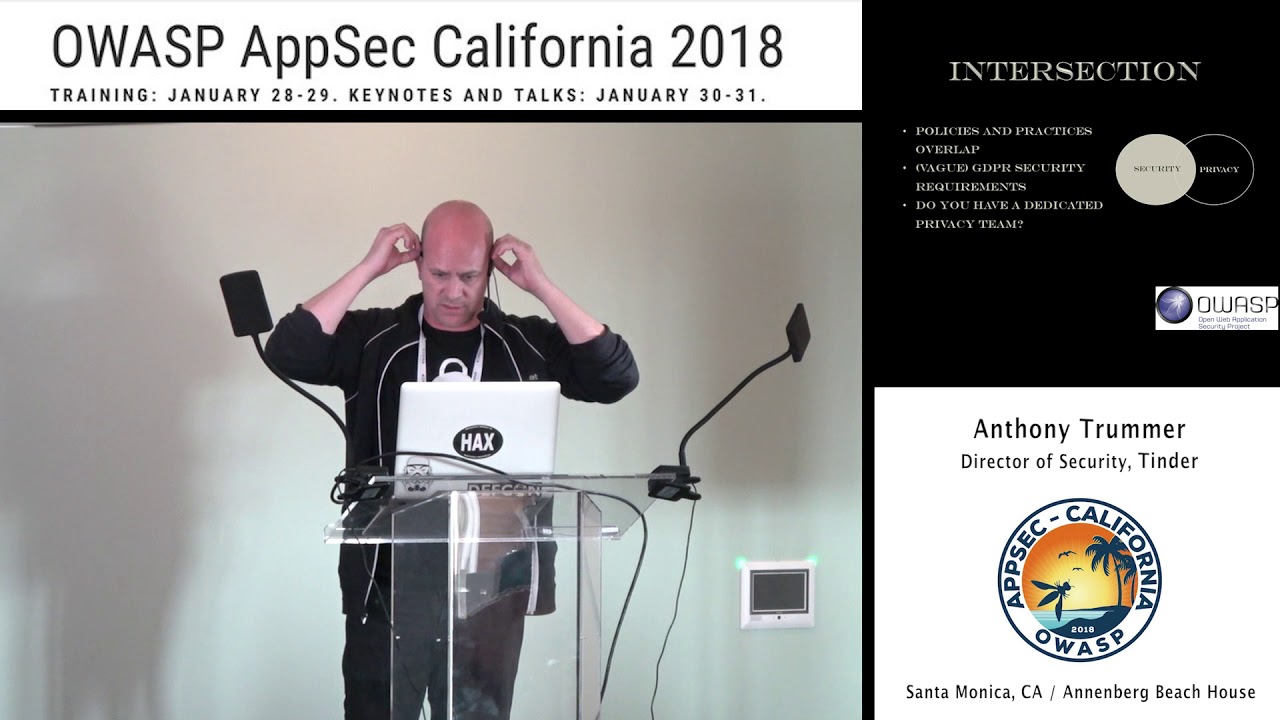 APPSEC Cali 2018 - European Vacation: Leveraging GDPR for Security
Reviewed by
Unknown
on
March 15, 2018
Rating: