APPSEC Cali 2018 - Closing Keynote - Digital Disease: How Healthcare Cybersecurity Challenges...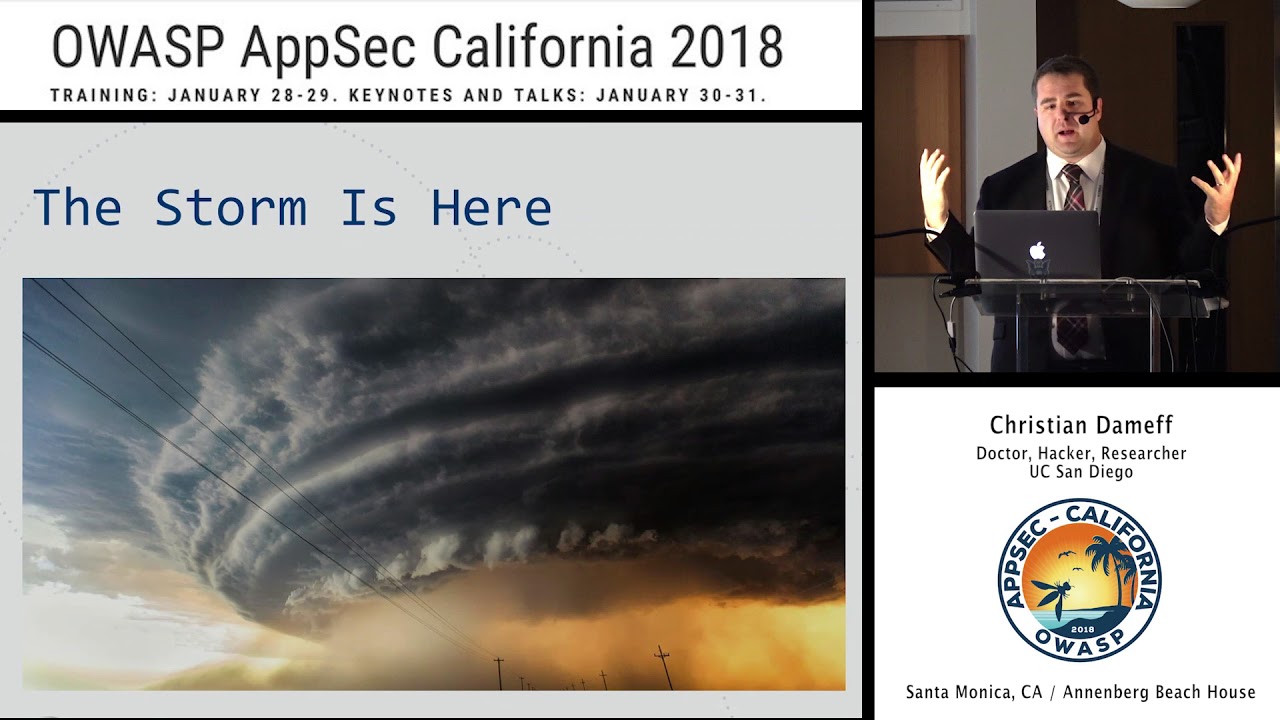 Abstract:
Old "data security first" and HIPAA compliance paradigms in healthcare can't address the patient safety concerns of a hyper-connected healthcare future built (currently) on the back of insecure software. Healthcare devices and infrastructure are generally poorly secured and are rapidly advancing towards the potential to harm or kill patients if compromised (if they haven't already). New healthcare security paradigms must include diverse and novel team members including clinicians working closely with software developers to identify risks to patient privacy and safety.

by Christian Dameff, Doctor at UC San Diego, Hacker, Researcher

Dr. Christian Dameff is an Emergency Medicine physician and researcher. He is currently a Clinical Informatics fellow at the University of California San Diego. Published clinical works include post cardiac arrest care including hypothermia, novel drug targets for acute myocardial infarction patients, ventricular fibrillation waveform analysis , cardiopulmonary resuscitation (CPR) quality and optimization, dispatch assisted CPR, tele-toxicology and medical education topics using Google Glass.
Dr. Dameff is also an ethical hacker and security researcher interested in the intersection of healthcare, patient safety, and cyber security. He has spoken at some of the world's most prominent hacker forums including Defcon, Derbycon, BSides: Las Vegas, and is one of the co-founders of the CyberMed Summit, a novel multidisciplinary conference with emphasis on medical device and infrastructure cyber security. Published cyber security topics include hacking 911 systems, HL7 messaging vulnerabilities, and hospital ransomware attacks.

Managed by the official OWASP Media Project https://www.owasp.org/index.php/OWASP...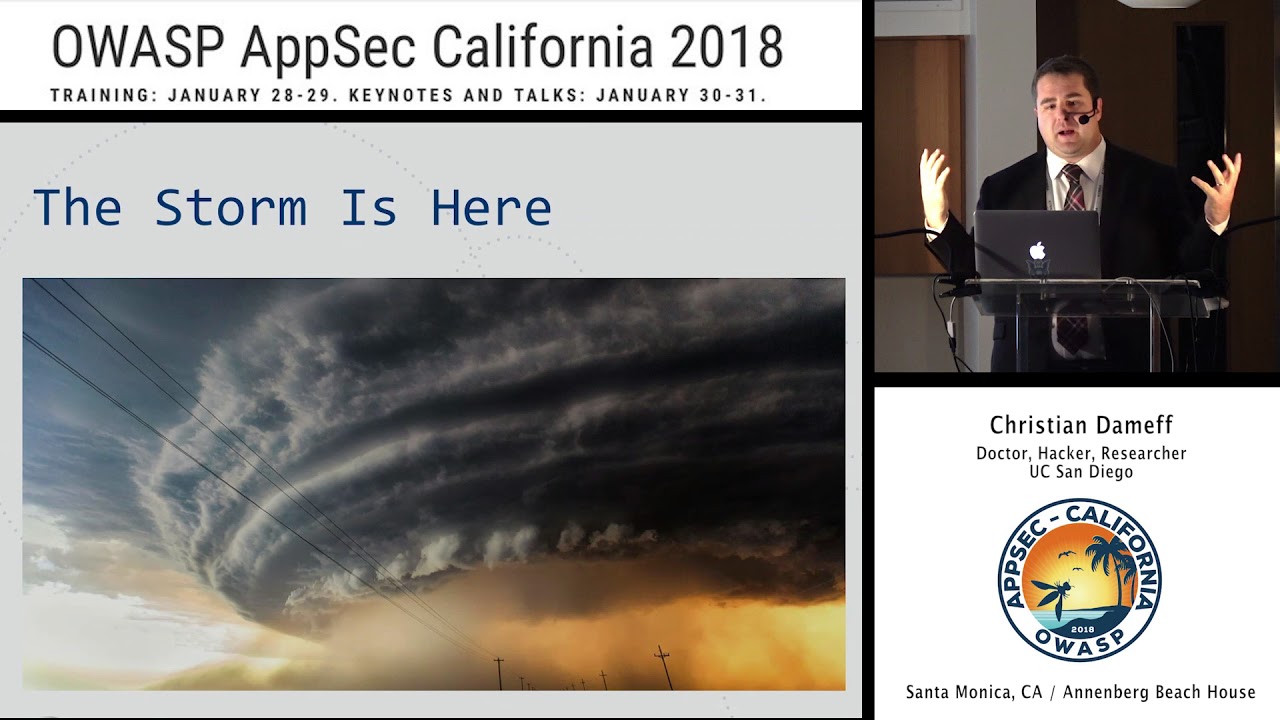 APPSEC Cali 2018 - Closing Keynote - Digital Disease: How Healthcare Cybersecurity Challenges...
Reviewed by
Unknown
on
March 19, 2018
Rating: