Unboxing Of My First Dslr | New Canon 800 D / Rebel T7i with 18-55mm Lens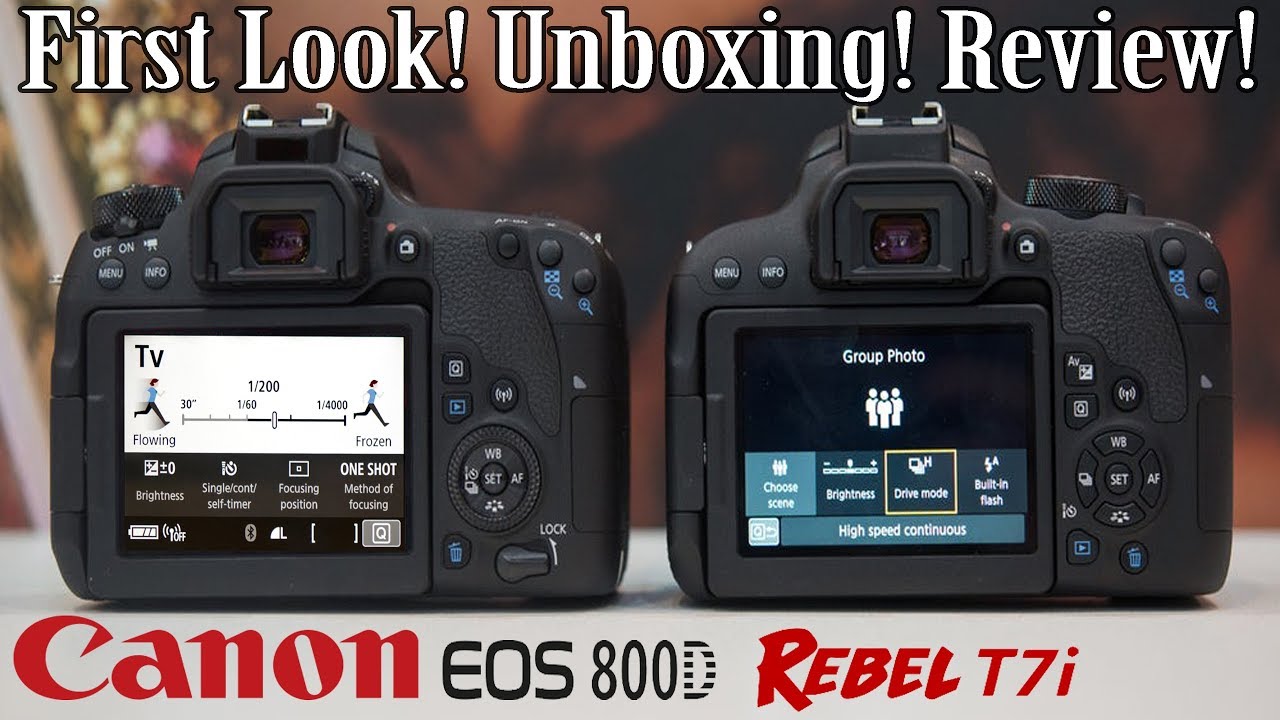 Unboxing Of My First Dslr | New Canon 800 D / Rebel T7i
Hello Everyone,How are you? This is Mehedi Shakeel & You are watching my youtube channel SSTec Tutorials
Today in this video I'm gonna unbox Bran New Canon 800d or Rebel T7i Dslr Camera with New Features and User interface..
Canon EOS 800D / Rebel T 7i is a powerful 24.2 Mega Pixel DSLR camera powered by APS-C CMOS sensor and Canon's DIGIC 7 image processor which not only improves the visual resolution and contrast of images shot in backlight but also enables noise reduction.
Canon 800 D supports Dual Pixel CMOS AF system, that establishes focus in as fast as 0.03 seconds during still photography in Live View mode. The Autofocus sensor covers a large portion of the viewfinder and consists of 45 cross type selectable points that enable precise AF tracking.
It supports a 3 inch tiltable TFT touch monitor with 1.04 million dots for a clear and sharp image. There is also an option for new users to switch to a new, user-friendly user interface that features graphics, explanations and photos that helps them understand functions better.
Canon EOS 800D has various creative filters like Grainy B/W, Soft focus, Fish-eye effect, Art bold effect, Water painting effect, Toy camera effect, Miniature effect that can alter the mood and visual effect of any particular scene. There are features like sensitivity range of ISO 100-25600, digital zoom, time lapse movie, HDR movie, built in flash, built in microphone, HDMI mini OUT terminal, continuous shooting of up to 6fps and support for external memory devices such as SD/SDHC/SDXC memory cards. It provides seamless Wi-Fi and NFC connectivity, which allows you to instantly transfer images to your smartphone or remotely frame a shot with Canon's Camera Connect app.
It also features Bluetooth Low Energy connectivity which enables a low-energy, constant connection to smart devices.

Official Canon Website :

Buy Canon 800 D : https://www.canon.co.uk/cameras/eos-8...

If you have any questions & inquiries Contact :

LIKE | COMMENT | SHARE | SUBSCRIBE

Google + : https://plus.google.com/+SSTecTutorials
Twitter : https://www.twitter.com/mehedi_shakeel
Facebook Page : https://www.facebook.com/SSTec.Tutori...
Facebook : https://www.facebook.com/5h4k33lDcr4k3r
DON'T FORGET TO SUBSCRIBE!!!
Thank You!!!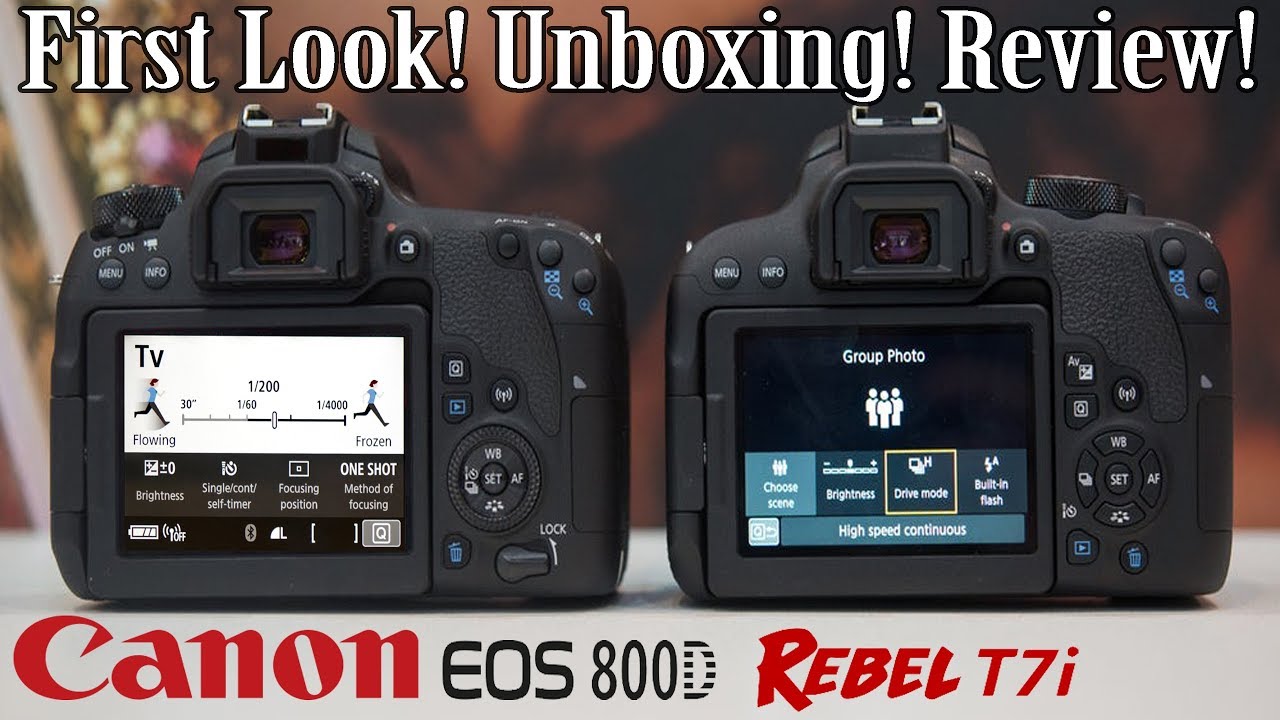 Unboxing Of My First Dslr | New Canon 800 D / Rebel T7i with 18-55mm Lens
Reviewed by
Unknown
on
February 16, 2018
Rating: