OWASP BeNeLux Day The evil friend in your browser by Achim D. Brucker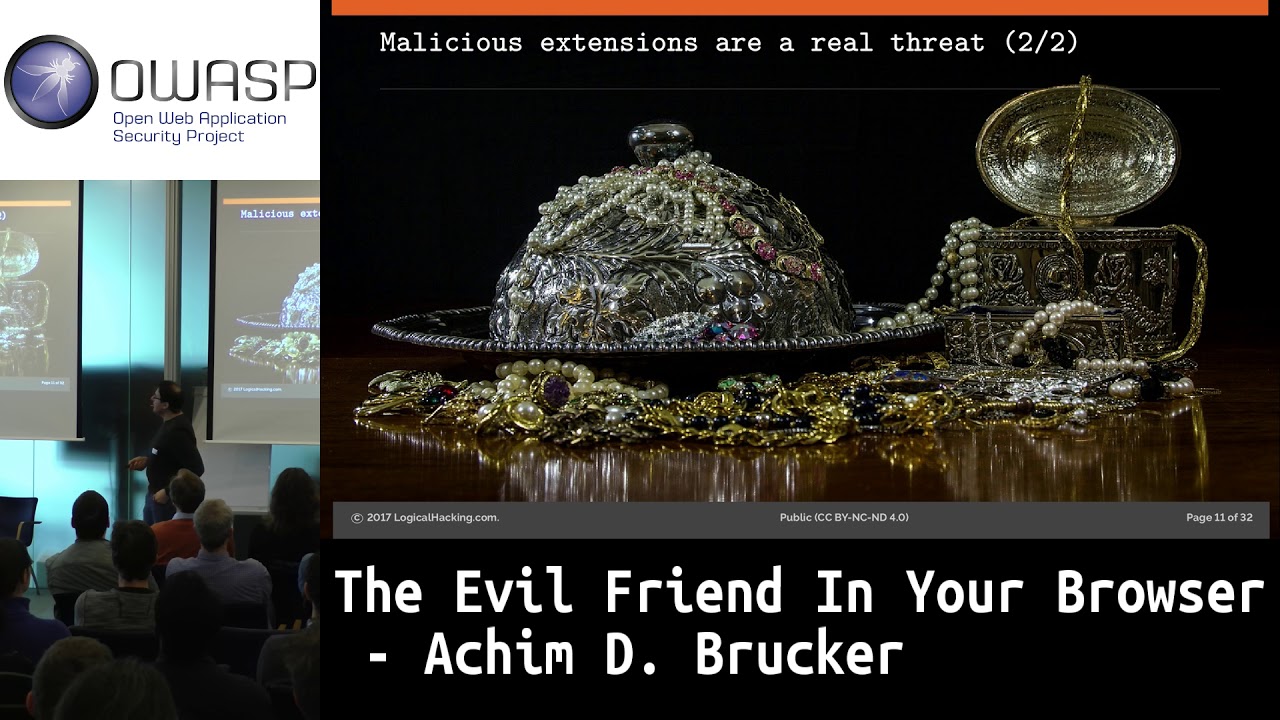 Abstract
On the one hand, browser extensions, e.g., for Chrome, are very useful, as they extend web browsers with additional functionality (e.g., blocking ads). On the other hand, they are the most dangerous code that runs in your browsers: extension can read and modify both the content displayed in the browser. As they also can communicate with any web-site or web-service, they can report both data and metadata to external parties.
The current security model for browser extensions seems to be inadequate for expressing the security or privacy needs of browser users. Consequently, browser extensions are a "juice target" for attackers targeting web users.
We present results of analysing over 60000 browser extensions on how they use the current security model and discuss examples of extensions that are potentially of high risk. Based on the results of our analysis of real world browser extensions as well as our own threat model, we discuss the limitations of the current security model form a user perspective. need of browser users.

Bio
Dr. Achim D. Brucker (www.brucker.uk) is a Senior Lecturer and consultant for software and systems assurance at the Computer Science Department of The University of Sheffield, UK. Until December 2015, he was a Research Expert (Architect), Security Testing Strategist, and Project Lead in the Global Security Team of SAP SE, where he defined the risk-based security testing strategy of SAP that combines static, dynamic, and interactive security testing methods and integrates them deeply into SAP's Secure Software Development Lifecycle. He has experience in rolling out *AST tools to world-wide development organisations.

-

Managed by the official OWASP Media Project https://www.owasp.org/index.php/OWASP...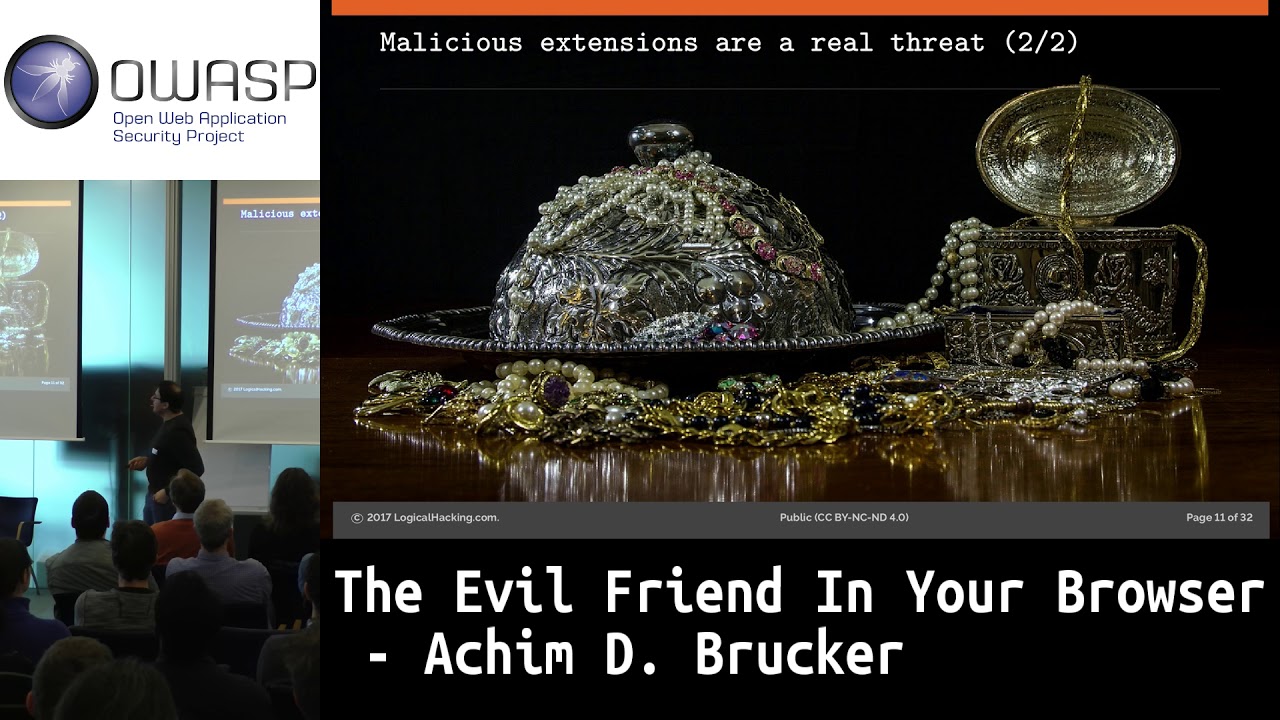 OWASP BeNeLux Day The evil friend in your browser by Achim D. Brucker
Reviewed by
Unknown
on
January 13, 2018
Rating: