OWASP BeNeLux Day Attribute Based Access Control. Why, what, how? by Jacoba Sieders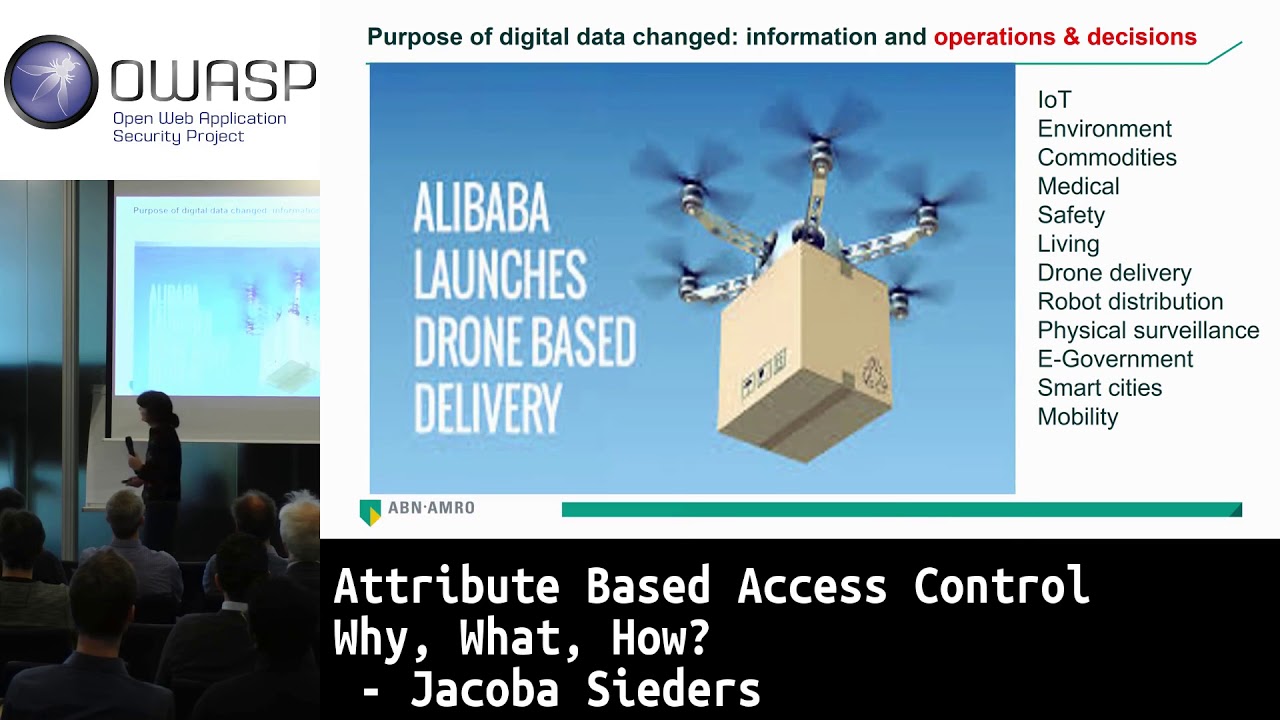 Abstract
Digitization is rapidly transforming the traditional world and regulation on security and data protection is gaining weight. Digital identity, but also data protection become crucial capabilities for businesses. What are the trends in IAM and what role can Attribute Based Access Control (ABAC) play here? ABNAMRO started implementing ABAC in 2014. What were the approach and the lessons learnt?

Bio
Jacoba Sieders, Head of Digital Identity- & Access, ABNAMRO Bank.
Jacoba is an all-round Digital Identity and Information Security expert with 17 years of experience in the international finance industry, in technology, governance, consultancy, and implementation. She is accountable for digital identity services and access control for customers, employees and partners to the bank's data and infrastructure. Major topics on her agenda today are ABAC, data centric security, API-banking and PSDII requirements, the interaction of IAM tools with the rest of the bank's cybersecurity landscape, and the new authentication concept for which ABNAMRO is acquiring a patent. Her special interests are legal requirements impacting identity, e.g. Generic Data Protection Regulation, the EU e-IDAS scheme, KYC and AML legislation. Jacoba is a member of the Advisory Board of the independent European think-tank ID Next and is regularly speaking on the topic of IAM. She holds a master degree in Classics from Leiden University (Greek, Latin, Hebrew).

-

Managed by the official OWASP Media Project https://www.owasp.org/index.php/OWASP...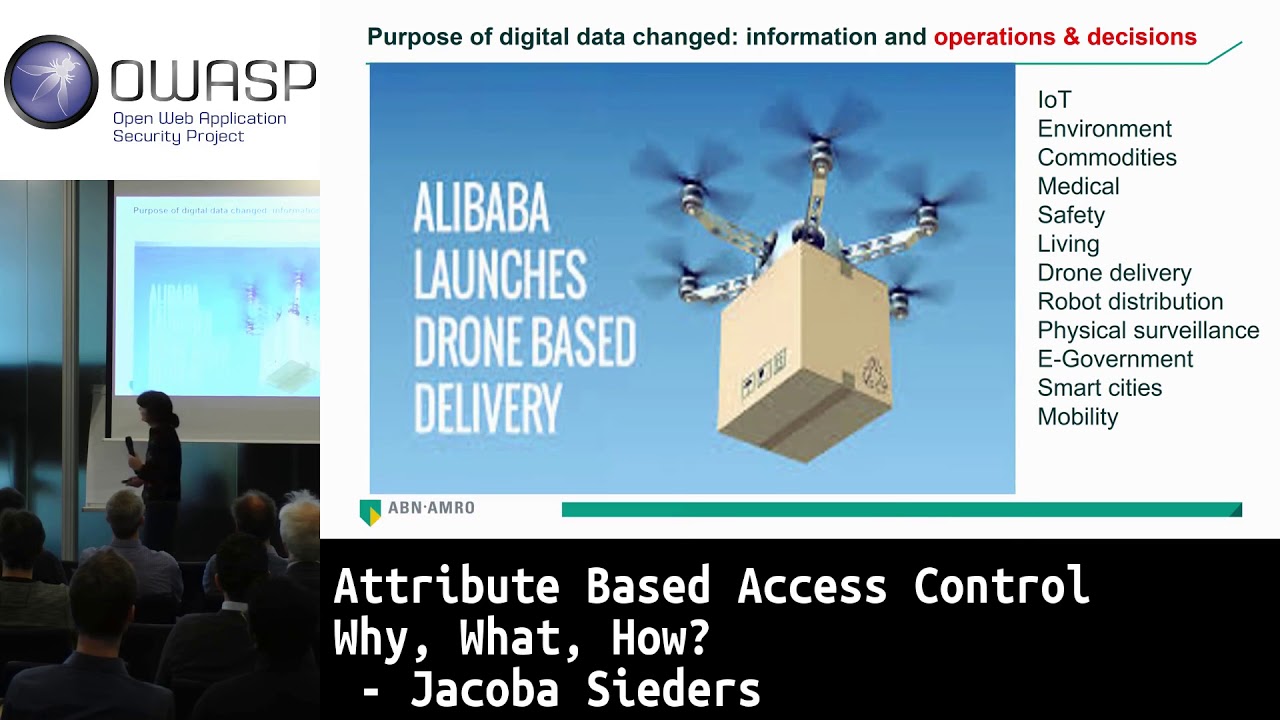 OWASP BeNeLux Day Attribute Based Access Control. Why, what, how? by Jacoba Sieders
Reviewed by
Unknown
on
January 13, 2018
Rating: