Betraying the BIOS: Where the Guardians of the BIOS are Failing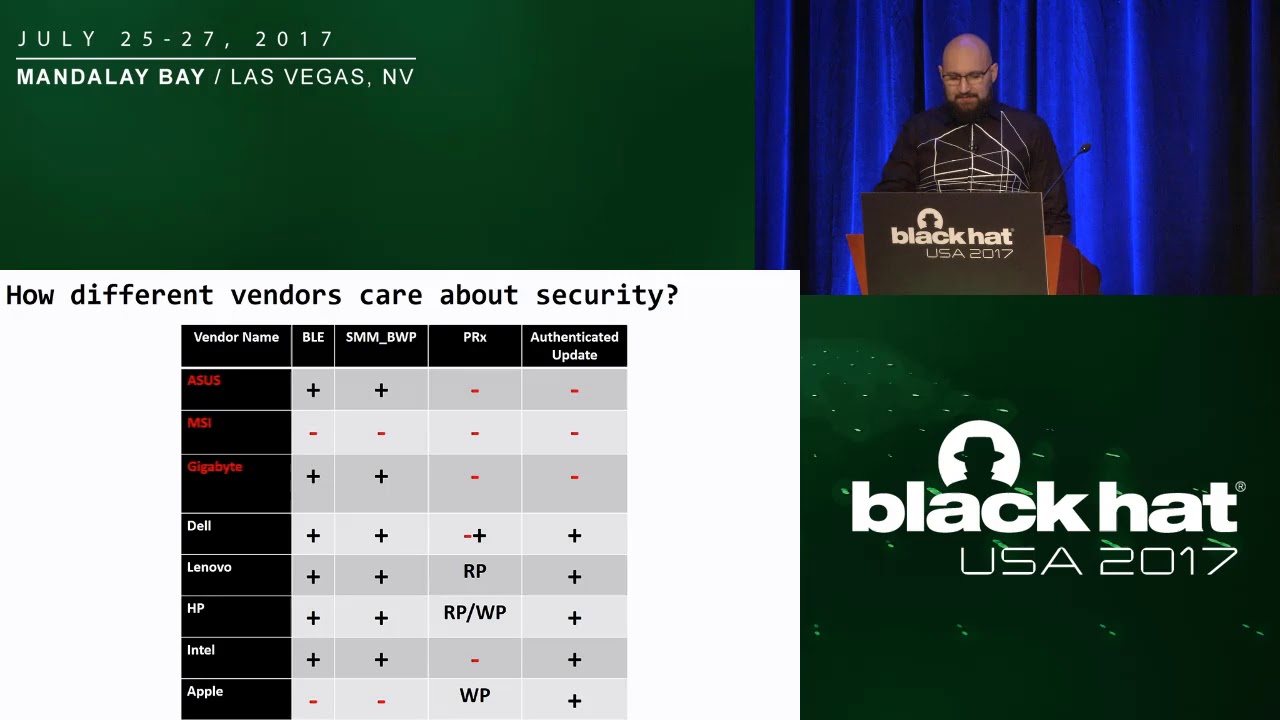 For UEFI firmware, the barbarians are at the gate -- and the gate is open. On the one hand, well-intentioned researchers are increasingly active in the UEFI security space; on the other hand, so are attackers. Information about UEFI implants -- by HackingTeam and state-sponsored actors alike -- hints at the magnitude of the problem, but are these isolated incidents, or are they indicative of a more dire lapse in security?

By Alex Matrosov

Full Abstract & Presentation Materials:
https://www.blackhat.com/us-17/briefi...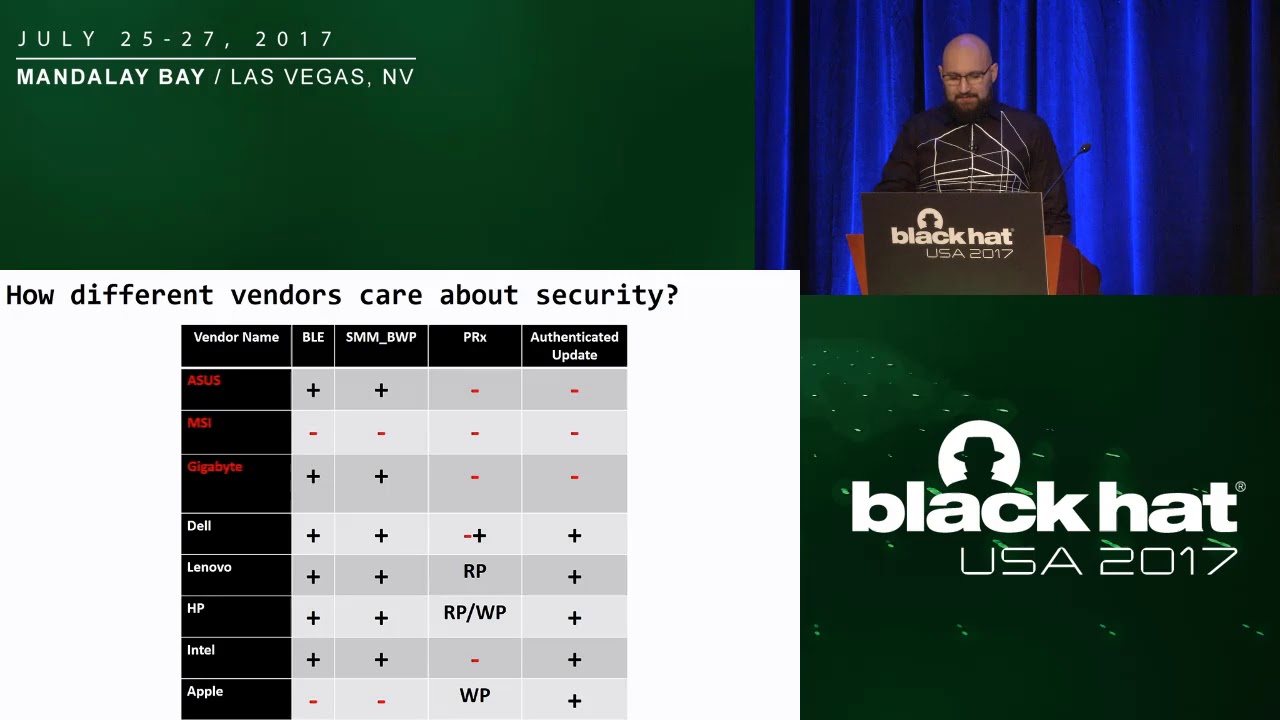 Betraying the BIOS: Where the Guardians of the BIOS are Failing
Reviewed by
Unknown
on
January 29, 2018
Rating: