Detecting Security Hazards In SEAndroid Vendor Customizations Via Large-Scale Supervised ML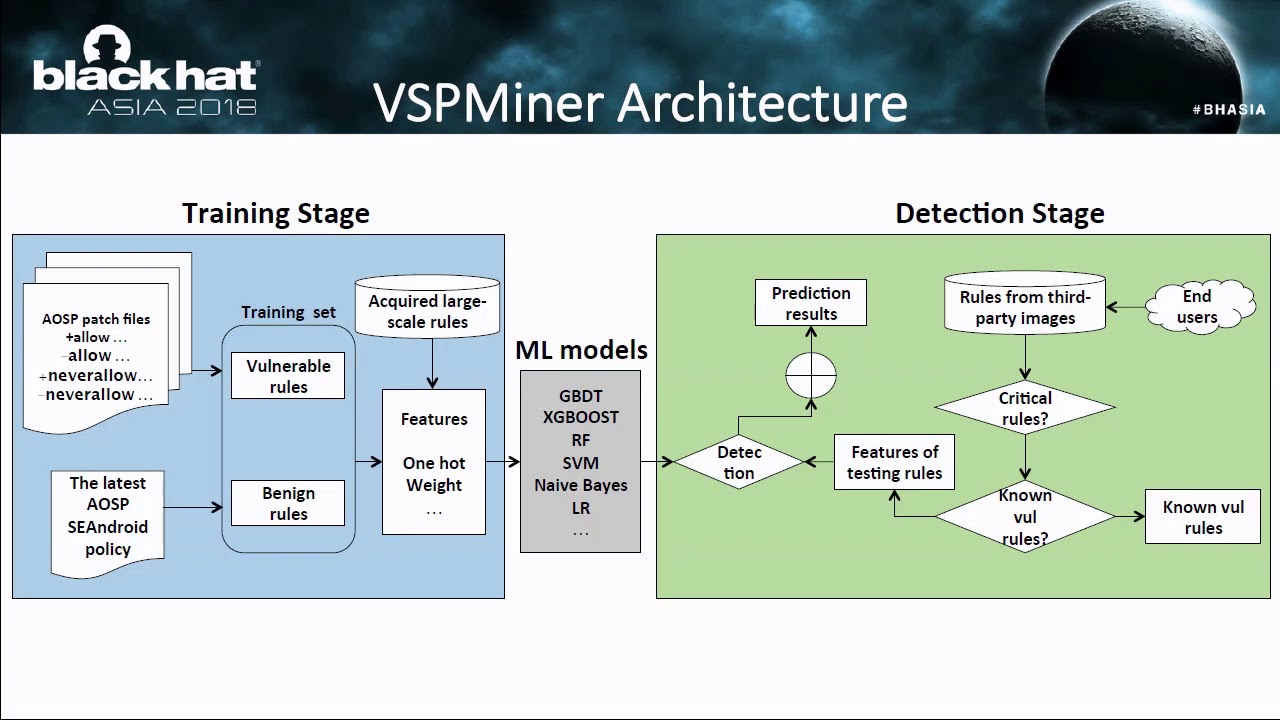 In this talk, we present a new policy analysis tool, VSPMiner, to detect vulnerable SEAndroid policies in the wild through supervised machine learning. Particularly, we construct the training set via differential analysis and optimize the classification of VSPMiner by leveraging several basic classifiers, i.e., GDBT, XGBoost and random forests.

By Xiangyu Liu, Yang Song & Yi Zhang

Full Abstract & Presentation Materials: https://www.blackhat.com/asia-18/brie...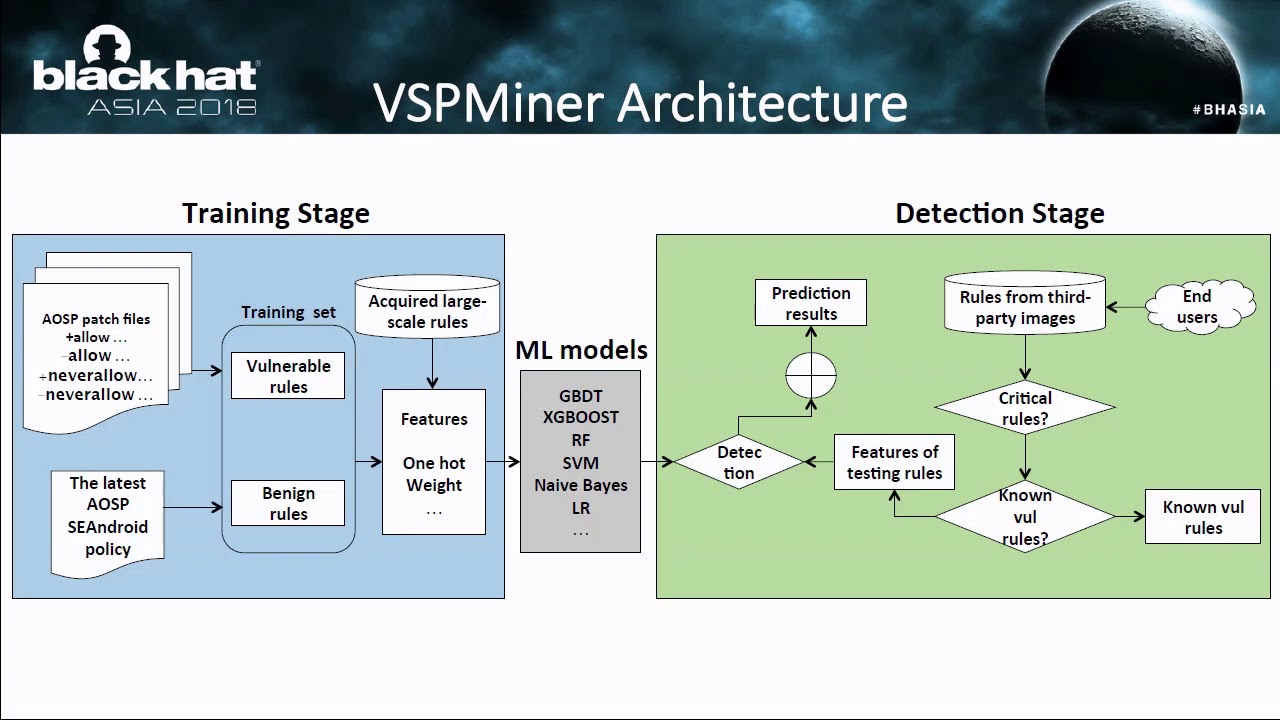 Detecting Security Hazards In SEAndroid Vendor Customizations Via Large-Scale Supervised ML
Reviewed by
Unknown
on
January 09, 2020
Rating: