Windows Defender Browser Protection | Google | Microsoft Edge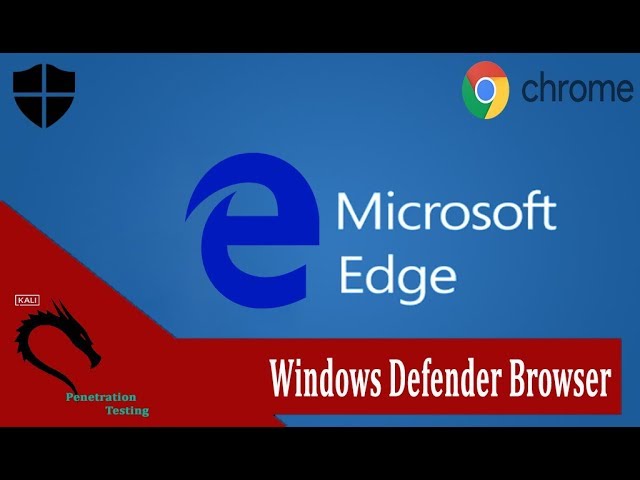 Welcome to penetration testing channel...

Microsoft recently added an extension to the chrome web store called Windows Defender Browser Protection which provides web filtering, blocks malware and phishing sites using the same module in Edge, effectively providing the same protection in Edge, to Chrome.

Protect yourself against online threats, like phishing and malicious websites, with real-time protection from Microsoft.
The Windows Defender Browser Protection extension helps protect you against online threats, such as links in phishing emails and websites designed to trick you into downloading and installing malicious software that can harm your computer.

If you click a malicious link in an email or navigate to a site designed to trick you into disclosing financial, personal or other sensitive information, or a website that hosts malware, Windows Defender Browser Protection will check it against a constantly updated list of malicious URLs known to Microsoft.

If the malicious link matches one on the list, Windows Defender Browser Protection will show a red warning screen letting you know that the web page you are about to visit is known to be harmful, giving you a clear path back to safety with one click.

Want to join the Penetration Testing community? Join our Discord server!
https://discordapp.com/invite/rrRQGnJ

Do you enjoy the content on this channel? YouTube ad revenue is virtually non-existent so please consider funding Penetration Testing via Patreon:
https://www.patreon.com/penetrationte...

Facebook Page: https://www.facebook.com/kaliforensics

Pinterest: https://www.pinterest.com/penetration...

Instagram: https://www.instagram.com/penetration...

Google+: https://plus.google.com/b/10053333383...

Thanks For Watching....

Like Share & Subscribe.....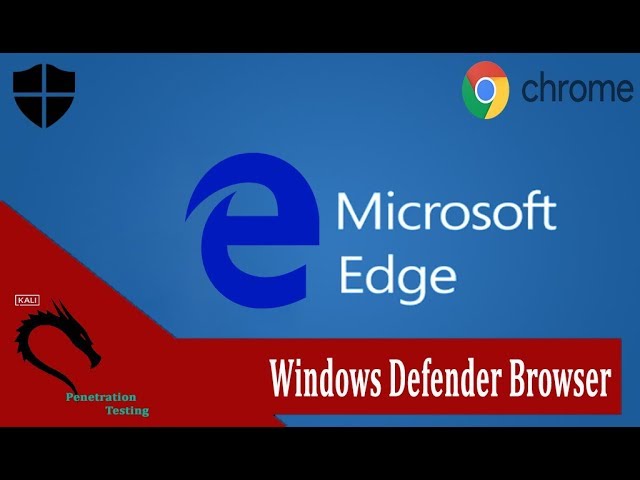 Windows Defender Browser Protection | Google | Microsoft Edge
Reviewed by
Anonymous
on
April 20, 2018
Rating: