How to stop worring about application Container security - AppSecUSA 2017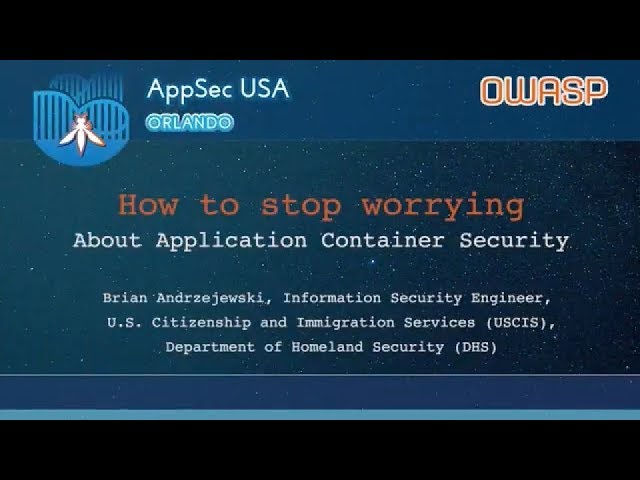 Containers make it easier to deploy the applications that drive business value, but also profoundly challenge existing security models. Learn from our journey as a security team that went from not knowing what containers were to championing their adoption in our production sensitive information workloads over traditional DevOps application deployments.

• About Us
• Our Application & Security Challenges
• Our Container Journey
• Building an Container Ecosystem
• Learning Secure Application Containers
• Benefits for DevOps and Security
• Our Container Security Maturity Model
• What's Next

Brian Andrzejewski
U.S. Citizenship and Immigration Services (USCIS)

Brian is the lead InfoSec Engineer in the CyberDefense Branch at the United States Immigration Services (USCIS), the world's largest immigration agency. He leads, engineers, and architects several of USCIS's security efforts, with his primary focus in application security and its automation with his DevOps teams, application container security, cloud security, and vetting hardening baselines for Federal sensitive information systems.


-

Managed by the official OWASP Media Project https://www.owasp.org/index.php/OWASP...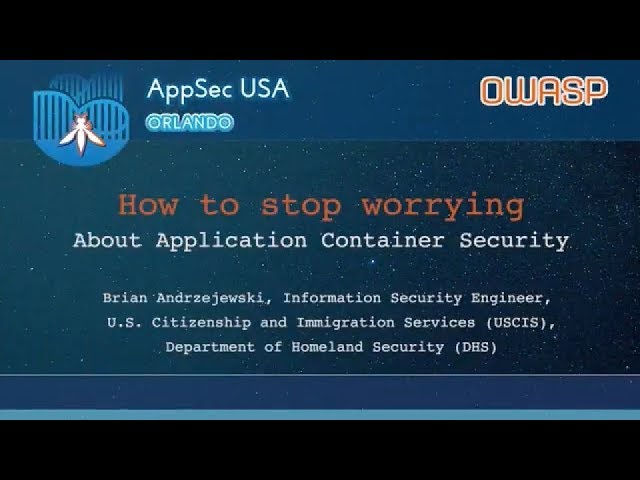 How to stop worring about application Container security - AppSecUSA 2017
Reviewed by
Unknown
on
January 18, 2018
Rating: